Athletic cycling holidays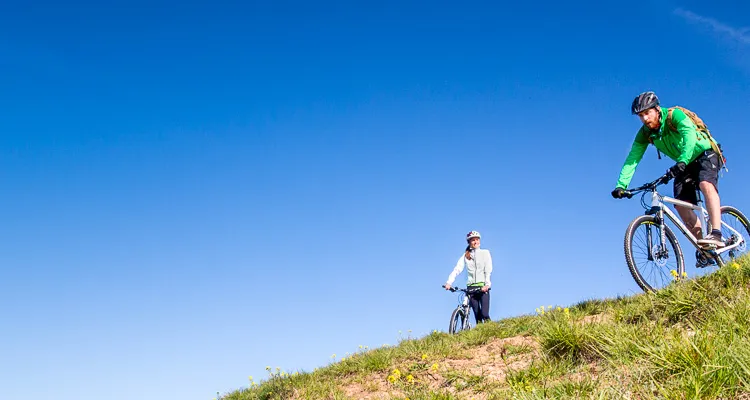 You prefer to cycle past the sights without stopping and your cycling tour is a success when you can measure just how many metres of altitude and distances you've covered? The more ambitious cyclists will find what they're looking for here among these cycling holidays. No matter whether you prefer long distances or high altitudes, you get to choose. Orient yourself by the information on the lengths of the sections and the topography.
Over roots and branches, straight through the mud and sweating up and down the terrain. On our mountain bike tours the journey is the reward, not the destination!
You could be in the hilly hinterland of Lake Constance, in Austria's Salzkammergut or on the islands off the Croatian coast. We have put together some great, adventurous trails. Information about the metres of altitude in the catalogue will help you find the right tour. You should have a certain level of mobility to enjoy the downhill sections.
Show more
Show less