Cycling holidays in Poland and Lithuania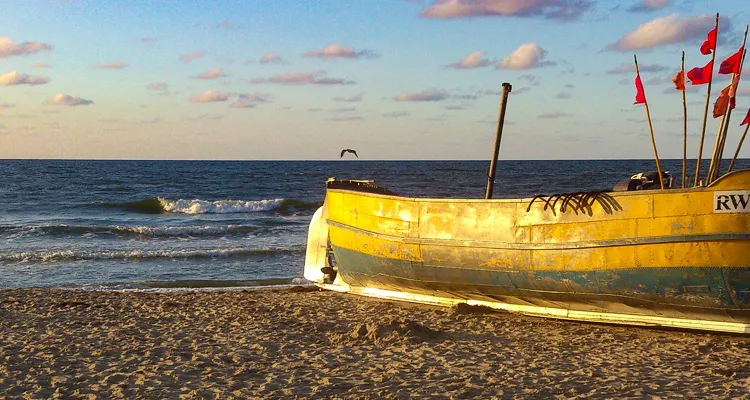 Long white sandy beaches and crystal clear water - they're not just to be found in the Caribbean! Plan a cycling holiday in Poland and discover the wonderful countryside there. You'll find long white sandy beaches in Pommern on the Baltic coast. The breath-taking landscape along the coast is something you'll always have memories of. Cycle through a bird sanctuary, a national park and past the wandering dunes of Leba. Crystal clear rivers and lakes are to be found in Masuria. On your cycling holiday through thick forests, lush green fields and colourful summer meadows, enjoy the views of romantic castles and time-honoured old estates. Villages where time seems to have come to a standstill will make your tour unforgettable. Towns such as Danzig, Krakow and Warsaw make history tangible. Go on a tour of discovery in Poland on your bike: the shipyard and the big mill in Danzig, the royal palace and Lazienki Park in Warsaw and the old town centre with its Jewish museum in Krakow - these are all sights you shouldn't miss.
Show more
Show less
The sea is always in sight and with a salty breeze ruffling your hair, cycle along the Baltic coast from Usedom to Danzig. Your cycling holiday takes you through the breath-taking countryside of Pommern. Experience nature at its best, before you visit the historic town of Danzig at the end of the tour.
On your cycling holiday from Krakow to Warsaw, you follow the Weichsel, Poland's longest river. The wonderful landscape here is home to many animals at risk of extinction. On your tour you'll visit old towns, rich in history. There is plenty of time to visit Warsaw, too, the capital of Poland, and your final destination. Relax over an evening meal in the historic town of Warsaw.
Enjoy the peace and quiet in the huge old forests and the nature parks on your cycling tour through Masuria. Due to the unusually rich fauna and flora here, this area is one of the most beautiful in Europe for cycling holidays. Take a break on one of the heaths and listen to the clattering of the storks.
A special experience is a combined bike & boat holiday in Masuria. You cycle through the heart of the Masurian lake district. The tours take you sometimes through unspoiled forests. Passing lakes, canals and rivers, you explore the quiet villages here. And if you don't fancy cycling for a while, then stay on board the boat and admire the beautiful countryside from the deck.
Show more
Show less