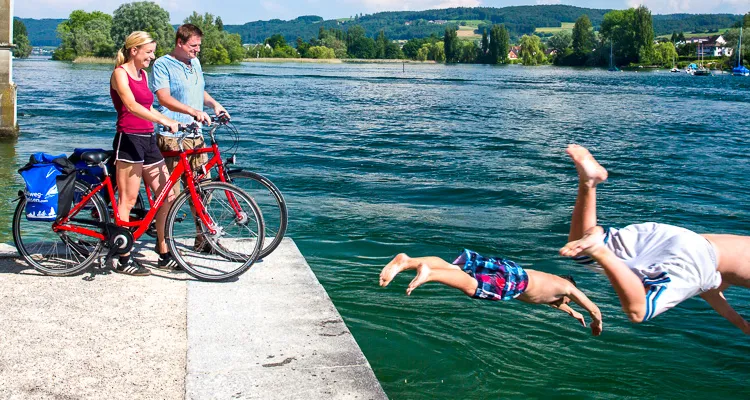 What our guests like particularly are the cycling holidays close to some kind of water: the Baltic Sea or the Mediterranean for instance, or Lake Constance or the lakes in Kärnten. The special charm of these holidays is that you can stop whenever you like to go for a swim! There's nothing better than hopping into the glittering waves on a sunny day.
And children and teenagers particularly love the combination of cycling and swimming. Cycling won't ever get boring if you can take a break to jump into the salty waves of the Adriatic or the clear water of the lakes in Kärntner.
Have a look at our swim & cruise tours in Croatia: with short sections by bike, hikes and town tours, even rafting, people who have fun on holiday on their bikes but also enjoy the chance to go for a swim will like these tours. At the Croatian coast you can always plunge right into the turquoise blue waves of the Adriatic from your motor yacht - whenever you want.
Show more
Show less