The Lake Constance Cycle Route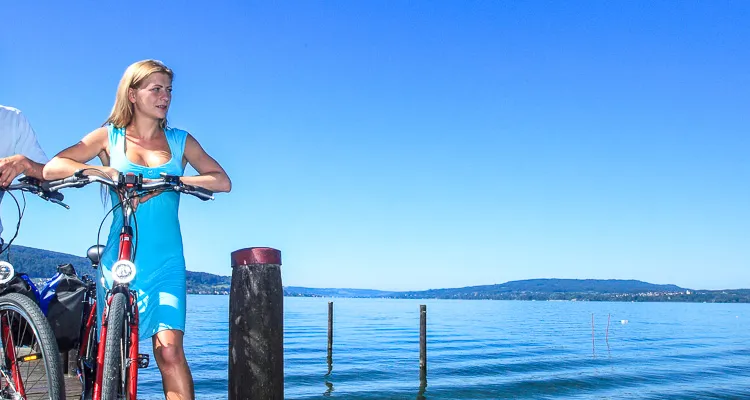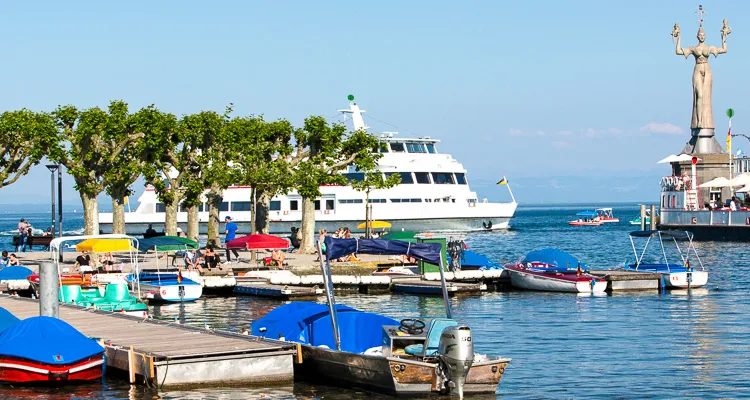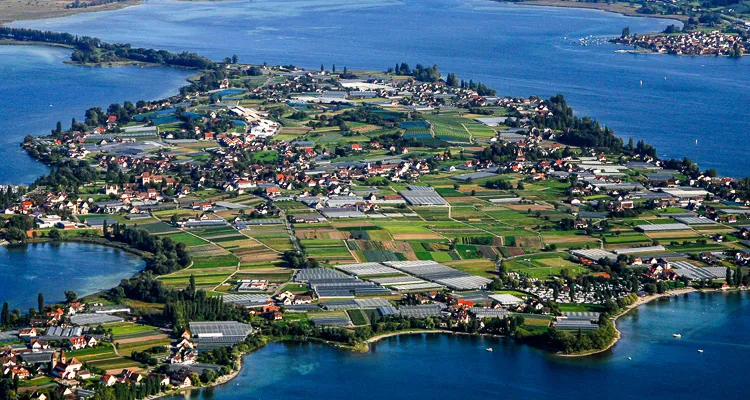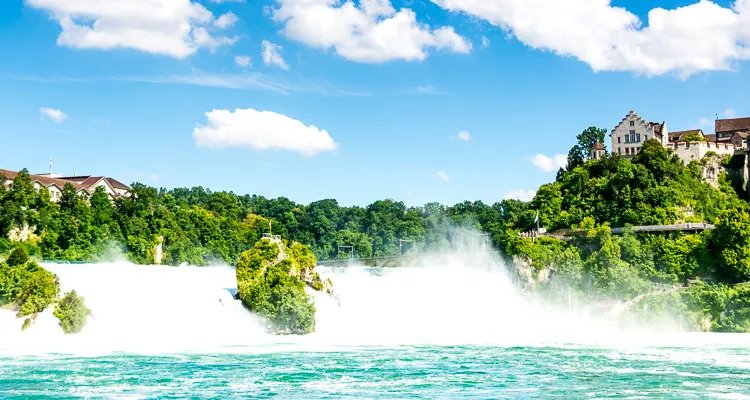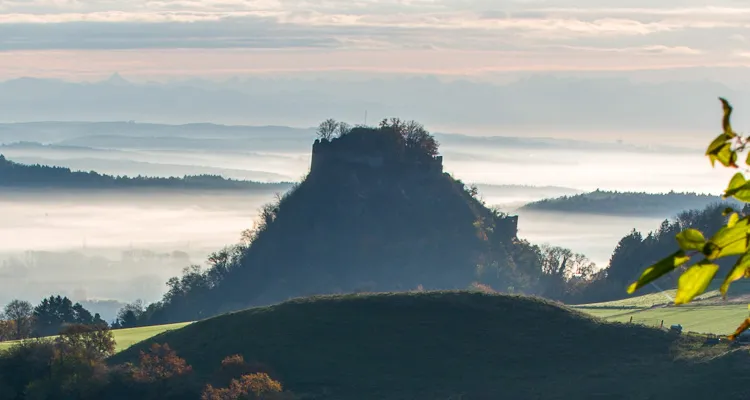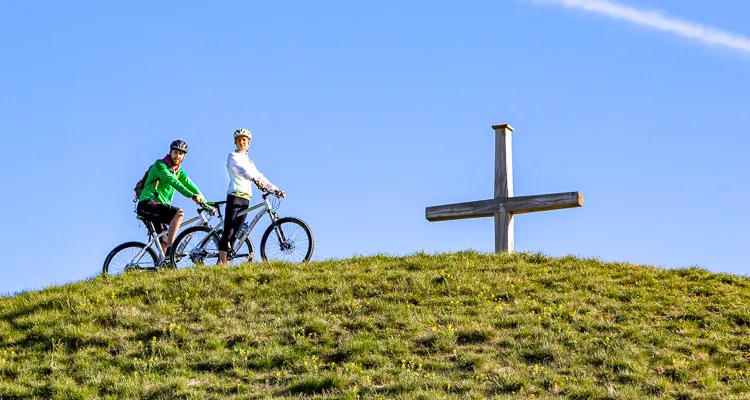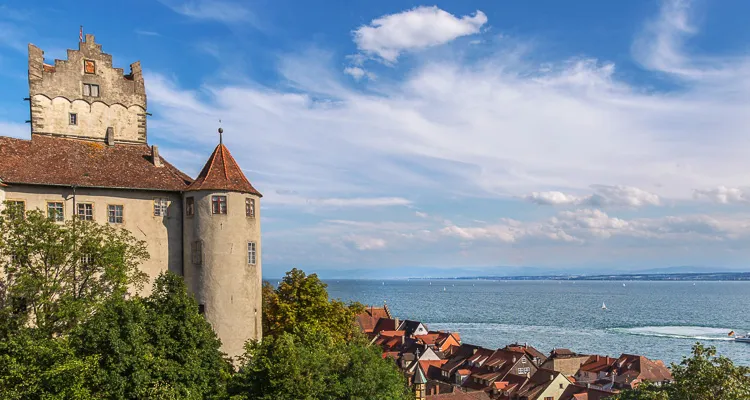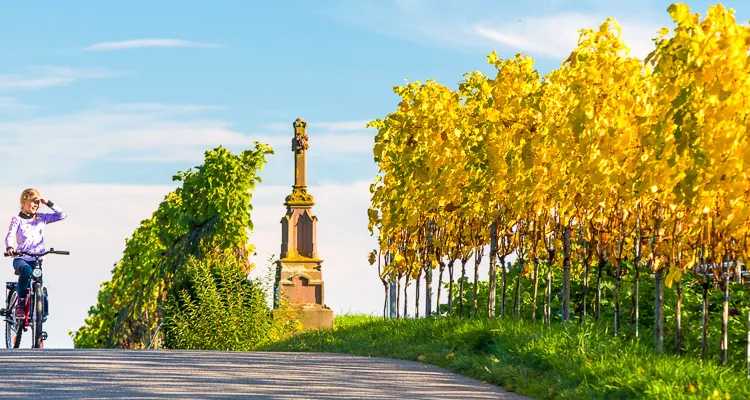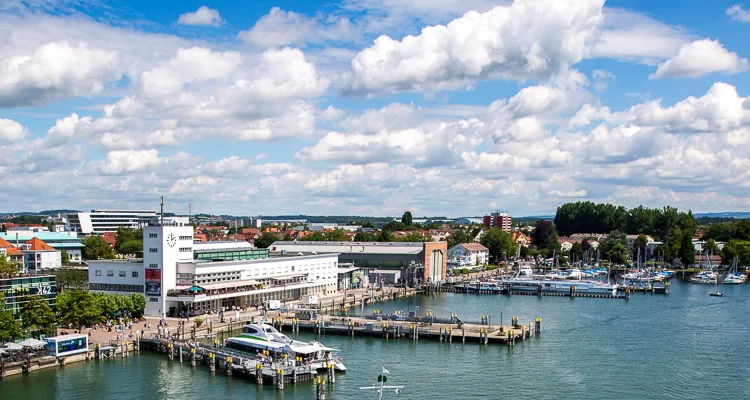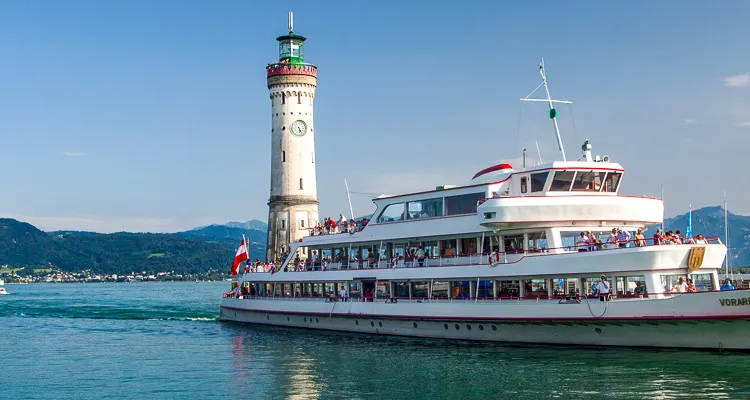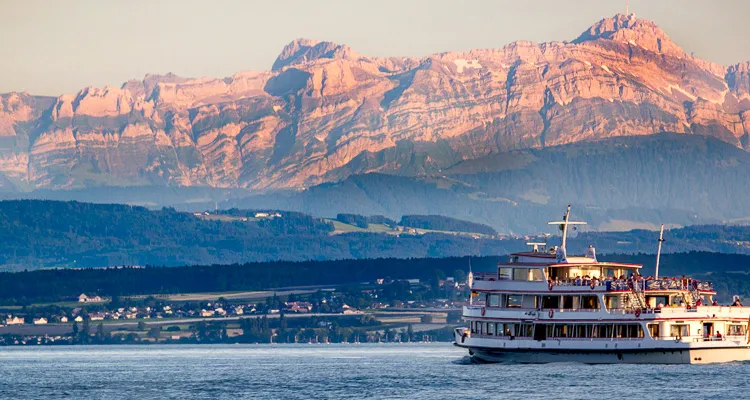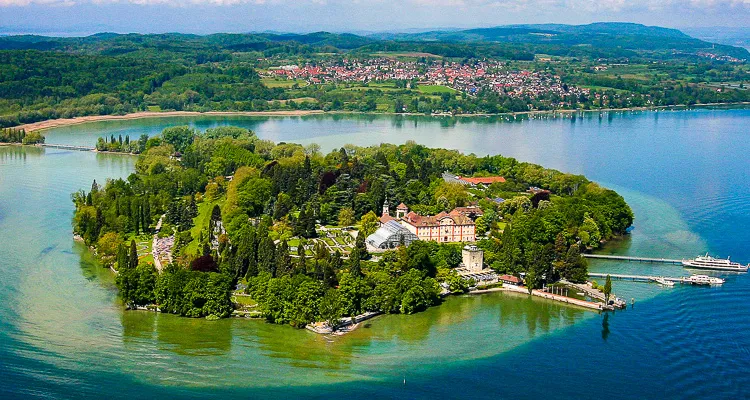 With almost 260 kilometres around Lake Constance, Central Europe's third largest lake, the Lake Constance Cycle Route is one of the most popular cycle routes in Europe. Very easy to cycle, it takes you not only through southern Baden-Württemberg and Bavaria but also through a small part of Austria and Switzerland, practically once around Lake Constance. Through this unique natural and cultural landscape, the Lake Constance Cycle Route accompanies you through lively and historic towns, picturesque villages, past large and small sights, vineyards and orchards - almost always with a view of Lake Constance.
On this page you will find information on the topography and signposting of the Lake Constance Cycle Route as well as tips on how to get there, the best travel times and shortcut options.
 
If you want to cycle completely around Lake Constance or just a bit, you will find suggestions for your own planned tour here, as well as a selection of our cycling holidays around Lake Constance. We take care of the hotel bookings and luggage transport for you. So nothing stands in the way of a carefree cycling holiday at Lake Constance!
Show more
Show less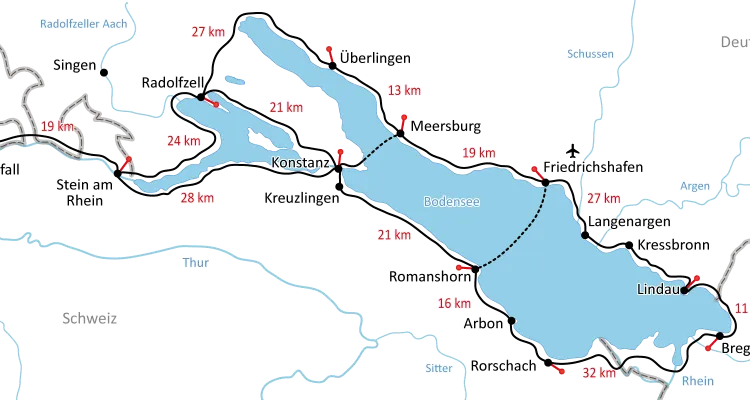 Short & simple: The Lake Constance Cycle Route
Length
In total approx. 260 km
Around the Upper Lake, including the Constance - Meersburg ferry approx. 120 kilometres, around the Lower Lake approx. 70 kilometres.
Topography
Altitude profile ●●○○○For the most part, no ascents.
The cycle path often runs close to the shore. Between Bodanrück and Überlinger See, there are some steeper sections to negotiate.
Signposting
The Lake Constance Cycle Route is signposted throughout. The logo for the cycle path, a cyclist with a blue coloured rear wheel, is used in Germany, Austria and Switzerland.
Path quality
Largely on asphalt and paved paths. Occasionally you cycle along quiet country and farm roads or field paths. Short sections of the trail run alongside main roads.
Please note! 
Cycling helmets are compulsory in Austria for children under 12 years of age. For safety reasons, however, we generally recommend that all cyclists wear a helmet!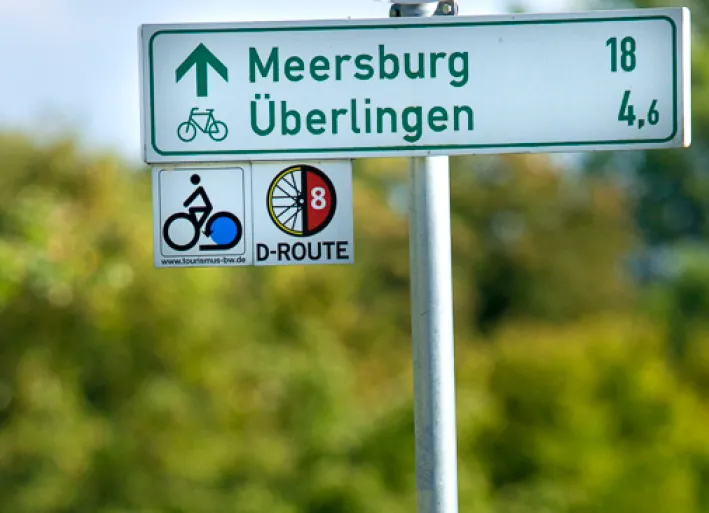 By bike around Lake Constance
To begin a journey on the Lake Constance Cycle Route, any place on the lake is a good place to start. Ideally, you start in Constance, the largest city on Lake Constance. Your first major destination is Stein am Rhein. The path takes you along the idyllic Swiss shore of Lake Constance. Or do you feel like a boat trip? Then cycle to the Reichenau Island, get on board and let yourself be taken quite comfortably to the romantic Höri peninsula. From there it is only a few kilometers to the pretty medieval town. From Stein am Rhein, away from the Lake Constance Cycle Route, it is worth making a detour to the Rhine Falls near Schaffhausen.
Back on the cycle path, the route takes you to Radolfzell. From there you will reach Überlingen, the Swabian Nice, with its elegant lakeside promenade. After a few kilometers on the Lake Constance Cycle Route, you will catch sight of Birnau, which stands out between vineyards, somewhat off the beaten path. The magnificent pilgrimage church is considered a masterpiece of southern German baroque. The forecourt offers a beautiful view over Lake Constance. Back on the shores of Lake Constance, you'll cycle to Unteruhldingen, famous for its pile-dwelling museum. The next highlight on this side of Lake Constance is the idyllic medieval Meersburg. Enjoy a magnificent view over the lake from the New Castle and the castle. Surrounded by the best vineyards, a tasting in one of the numerous wine taverns is a must.
Between orchards and vineyards, the Lake Constance Cycle Route takes you through Immenstaad to the trade fair and Zeppelin city of Friedrichshafen. In Langenargen, Montfort Castle awaits you. After passing Kressbronn and Wasserburg, you will reach the island town of Lindau. Bregenz, located in Austria, is famous for its festival. Once you reach the Rhine delta, you are already in Switzerland. On the Swiss side of Lake Constance you cycle through Rorschach, Arbon and Romanshorn. When you reach Kreuzlingen, it's only a stone's throw across the border to Konstanz. Take a detour to the flower island of Mainau. If you still have time, stroll through Constance's Niederburg Castle, which is more than 1000 years old.
On our classic tour Lake Constance Cycle Path and / or The Great Lake Constance Cycling Holiday, you will experience Lake Constance from its most beautiful side, and most importantly: you will not miss any of the highlights around the lake.
This is the description for a ride on the Lake Constance Cycle Route clockwise once around. You can also cycle Lake Constance in the opposite direction, it is signposted in both directions. If you don't want to go completely around Lake Constance, we recommend a bike trip around the Upper Lake (including the ferry Constance - Meersburg) with about 120 kilometers. A trip around Untersee amounts to just under 70 kilometers.
Show more
Show less
Travel time
The Lake Constance Cycle Route is suitable for cycling almost all year round. Due to the heat storage of the lake, the climate at Lake Constance is particularly mild, sometimes even Mediterranean. The cycling season around the lake usually begins around Easter. When the fruit trees are in blossom in April, you still have the Lake Constance Cycle Route largely to yourself. In May and June it is already early summer. An increased number of cyclists can be expected on the holidays around Ascension Day, Whitsun and Corpus Christi.
The high season is in July and August. Expect many cyclists and tourists here as well. From mid-September it becomes quieter again. From October on, due to the evaporation of Lake Constance water, there is usually fog over the lake and along the shores. This does not detract from the fun of cycling. Temperatures are mild and often the fog dissipates around midday.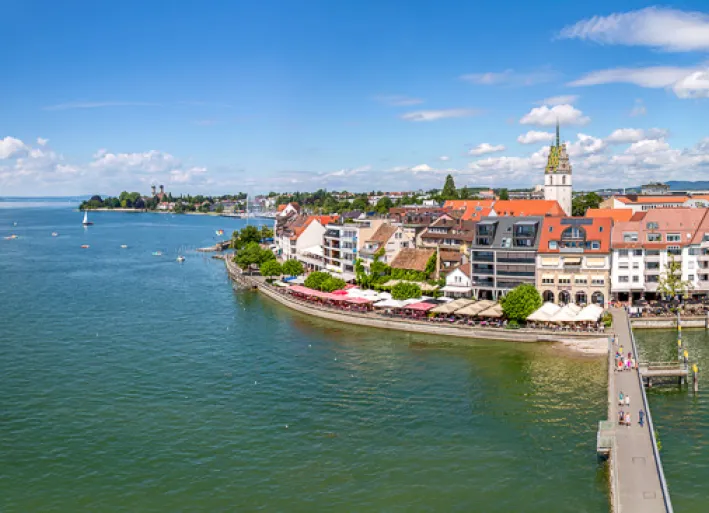 Arrival
Most tours on the Lake Constance Cycle Route start and end in Constance. Free parking spaces are rare here. Parking garages or areas are available in the city, but they can be very expensive. Similar conditions apply in other towns around the lake. Please inquire in advance about local parking options. Constance has a train station, but with few exceptions, it is not connected to long-distance transportation. Change trains in Singen or Radolfzell and use the regional train. The Swiss railroad station (SBB), located directly next to the Constance train station, offers a direct connection to the Swiss rail network.
If you intend to arrive by plane, the airports Friedrichshafen and Zurich are not far away. From Zurich airport you can reach Konstanz in about 1 - 1.5 hours by train. By long-distance bus, the towns of Constance, Überlingen, Meersburg, Friedrichshafen, Lindau and Bregenz, among others, are served. Bicycle transport is limited and must be registered.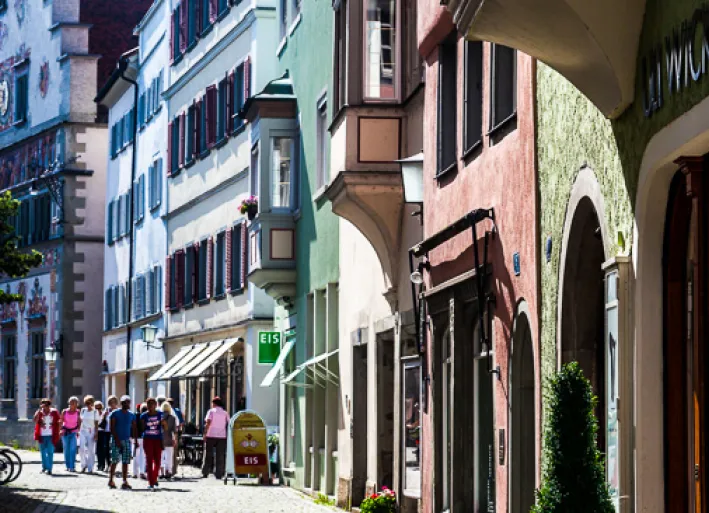 Short Cuts
If a section of the Lake Constance Cycle Route does not suit you or the weather does not cooperate, there are numerous possible shortcuts around Lake Constance. A shortcut by train is possible on most of the stages, but sometimes it takes more time. Some train stations are not always close to the Lake Constance Cycle Route.
It is also possible to shorten stages by water. Many places on Lake Constance have boat docks and are served by the Weiße Flotte. These are scheduled and excursion ships that are usually in operation from April to mid-October. The range of ships is supplemented by the car ferries Constance - Meersburg (all year round) and Friedrichshafen - Romanshorn (April to mid-October) as well as by the catamaran between Friedrichshafen and Constance (all year round).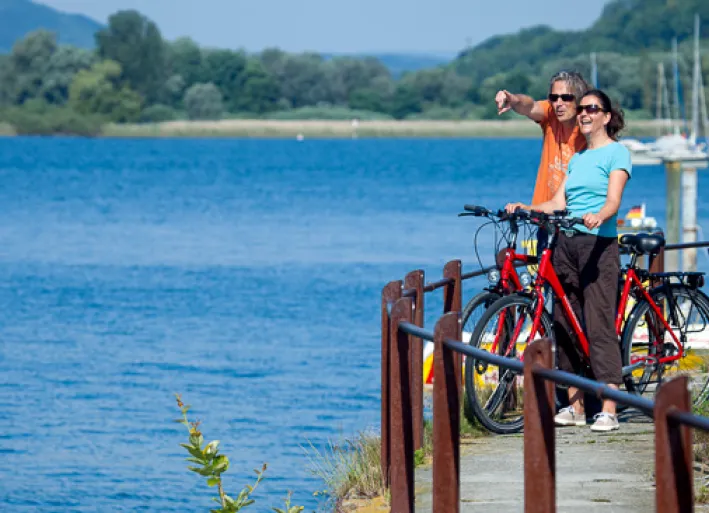 Who is the Lake Constance Cycle Route suitable for?
The easy-to-cycle Lake Constance Cycle Route is suitable for both beginners and experienced cyclists. Likewise for families with small, but also big children. Small children can easily ride by themselves or be taken along in a child trailer. Our travel tip: The tour Family Cycling at Lake Constance. Breaks are possible at almost every point along the Lake Constance Cycle Route. In the summer months, a spontaneous jump into the cool waters of the lake is worthwhile and the nearest lido is never far away.
 
The cycle route is well suited for racing cyclists, but with limitations: There are a few sections that are not paved, but can be bypassed on the road. On weekends and in high season, some sections are very busy. In this case, it is worthwhile to go to the hinterland of Switzerland or to Linzgau.
Lake Constance is diverse, so it is a perfect destination for weekend trips, short trips but also longer vacations. This diversity offers nature lovers, history buffs and culture enthusiasts all kinds of opportunities to spend time at Lake Constance in a varied and enjoyable way. Get closer to the protected nature in the Wollmatinger Ried, visit the ancient cities of Constance, Meersburg or Stein am Rhein and experience one of the summer performances of the Bregenz Festival Stage.
Show more
Show less