7 reasons to choose Radweg-Reisen - the holidaymakers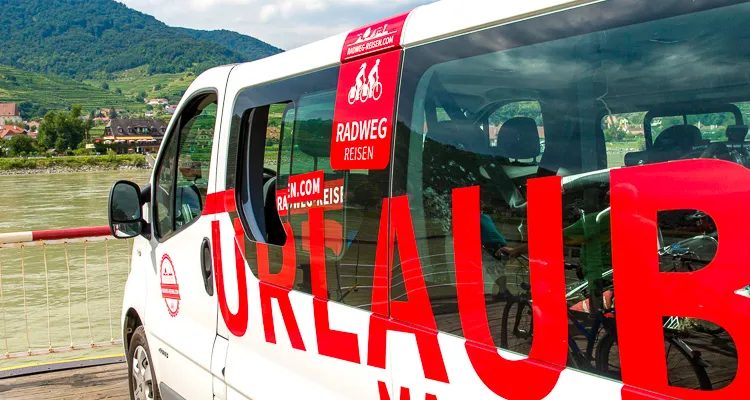 1) Happy anticipation rather than planning stress
Personal and competent consulting is just as important to us as the trouble-free organisation of your cycling holiday.
Organising a cycling holiday produces all kinds of questions: How long can each daily tour be if I want to have time along the way to stop for an ice cream at the lake? Is it worth doing the longer tour? Which hotel has safe parking for bikes? How are the cycle paths marked in Spain? Answering these questions without losing sight of the different hotel bills can soon turn that happy anticipation into frustration. And it's not really possible to answer the question about the "most beautiful route" if you haven't already been to the place before.
We've collected all the answers for you and already checked out the most beautiful routes! You really can benefit from our know-how: regardless of whether it's about selecting a destination, the length of the daily routes or the best kind of rental bike.
2) The cost is always clear
One booking really means just one invoice.
You always have a clear check on the costs and don't have to pay each hotel individually but just once, altogether.
And to make sure you don't have any additional costs during the holiday, certain boat trips and admission tickets are often already included in your travel price.
3) Easy cycling with luggage transfer service
We take care of transferring your luggage from hotel to hotel.
When we are organising your holiday, you can take everything you want. And there'll be no pedalling up hills with your bike loaded down with luggage. And also no worries about your luggage when you're taking a break. Easy-going cycling! On your bike you only take the things you really need. And your luggage waits for you at your next hotel.
4) A good bike helps to make the holiday good
Look forward to a rental bike that just keeps on rolling.
The success of your cycling holiday is closely related to the quality of your bike. That's why we attach great value to our fleet of rental bikes. The red speedsters are available on all Radweg-Reisen tours that are marked as such. To make sure that everything runs smoothly on your tour, our mechanics check each bike before it is rented out.
5) Tested tours and individual descriptions of the routes
Detailed travel documents are put together especially for your tour.
We and our competent partners have pedalled along and tested all of the routes we offer. We have found out the most beautiful paths and noted down the best places for a stop. All that annoying searching for a good hotel has already been done - by us! As we are familiar with the hotels, you can simply follow our directions at the destination and be sure that the quality of the hotel will be good.
And we naturally give you all of the information that you need on your holiday.
6) Emergency hotline
In an emergency you won't be left to deal with things on your own.
We are available when you're out and about. If you encounter any problems, simply give us a call. We do everything to solve any problems as quickly as possible to make sure you can get back in the saddle as soon as you can. Our emergency hotline is open seven days a week. You can count on us!
7) Over 15 years of experience with cycling holidays
When you travel with us you can draw on your experience. Look forward to organisation - kept simple. Before, during and after your holiday we are there for you for help and advice.We are proud to welcome so many "repeat offenders" every year! Satisfied cyclists have been proving us right for over 15 years.
We are already looking forward to your next cycling holiday!
Show more
Show less