Cycling Holidays in Sweden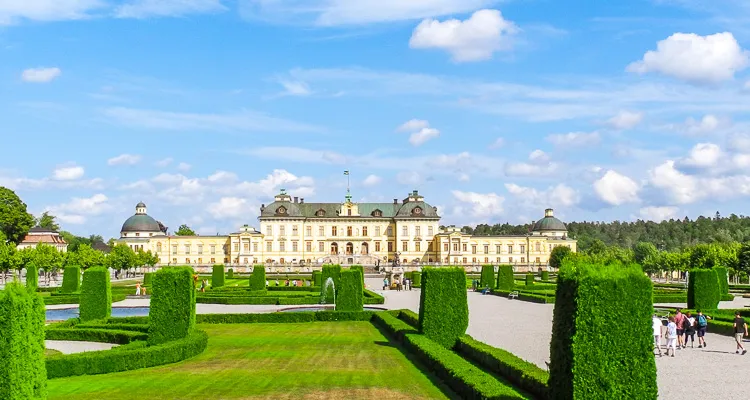 Our cycling holidays in Sweden are as varied as the country itself. No matter whether you want to travel leisurely or sportily, alone or with the family - in Sweden there is the right trip for everyone. As different as the cycling holidays are, they have many things in common: untouched nature, idyllic villages and lively cities with cultural sights. The mild Swedish summer with its bright, warm nights is ideal for a leisurely cycle trip on the well-maintained, mostly flat cycle paths. Nevertheless, there are many small climbs in the landscape carved by glaciers, but also countless small lakes and even more small islands on the west and east coasts: the archipelago!
Cycling holidays in Sweden take you along towpaths, through deciduous forests and past glittering lakes. In contrast, you will get to know the pulsating cities of Stockholm and Gothenburg, which score with cultural highlights: From Abba to Drottningholm Castle - the residence of the Swedish King Carl XVI Gustaf - to Pippi Longstocking and Ronia, the Robber's Daughter. And everywhere you go, you will be warmly welcomed by the relaxed, hospitable locals. You will also be spoilt for culinary delights on a cycling holiday in Sweden. Try freshly caught fish and the delicious Kanelbullar, the cinnamon buns so typical of Sweden. So let's go to Sweden!
Show more
Show less
A cycling tour in Sweden is impressive in every way. On the cycling tour in Sweden you discover Sweden's capital Stockholm and the surrounding area by bike. The tour takes you through endless forests and along idyllic lakes. You can relax after the daily stages in typical Swedish villages and small towns.
If you don't feel like packing your suitcase every day, we recommend the Cycle Tours Around Stockholm. From your hotel you cycle every day on a new exciting journey of discovery. Well-signposted cycle paths take you to the many highlights Stockholm has to offer. These include the Royal Family Castle, the Astrid-Lindgren- and Vasa-museums and many more.
Sweden is also worth a trip for families with children. On our family cycling vacation in Sweden, you will discover numerous adventures in Stockholm and the surrounding area on short stages. Many boat trips and entrance fees are included in the tour price, so you can set off on a journey of discovery from a child's perspective without a care in the world.
You cycle along Sweden's west coast on Kattegattleden. Sweden's first national cycle path connects Helsingborg with Gothenburg. Mostly near the sea, the salty smell in your nose, you discover dreamy fishing villages and small harbours.
Two capitals, in between the unique landscape and beautiful coastal stretches - this is what awaits you on a bike tour from Stockholm to Copenhagen. On this bike tour you are not only on the move in the saddle. A section is bridged by train so that there is more time for the beautiful towns and villages. You can also expect some ferry trips, on which you can view the beautiful nature from the water.
Show more
Show less