Cycling holidays in Italy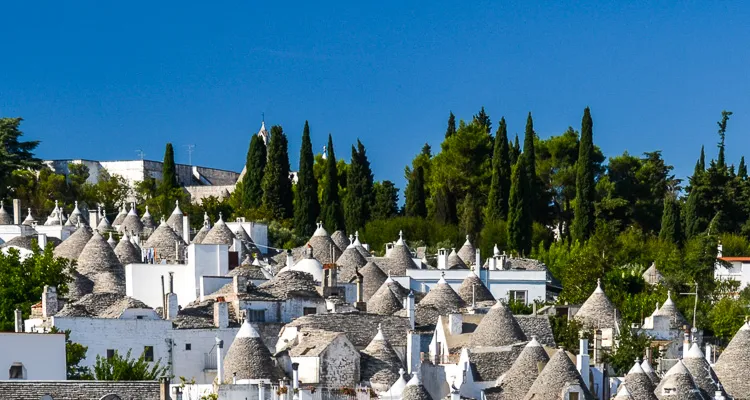 Italy epitomises holiday, joie de vivre and the lightness of being. A cycling holiday in Italy lets you discover everything that has been attracting people here for centuries: generations of artists have been inspired by the light, generations of teachers have been inspired by the art and history. People from all over the world have come to Italy. They have left behind them a wealth of cultural assets; archaeologists have almost despaired.
They have admired the diverse countryside, while numerous wines have vied for attention. On your first or next cycling holiday in Italy, enjoy the charm of this country.
Show more
Show less
---
The South begins just behind the Brenner Pass. The scent, even the taste, of the south is there. You're in Italy – and yet not quite. The signs are in two languages, the food is influenced by two cultures. Tyrolean cuisine fuses with Italian sophistication. The Alpine peaks surround the warm valleys. Ideal for a cycling holiday in South Tyrol: the cycle paths are well developed and excellently signposted, the hospitality is professional, food & beverages are very good. The scenery is stunning. It's no surprise that South Tyrol is so popular – among bike tourists too!
The classic cycling tour in Italy is certainly the Adige Cycle Route from Innsbruck to Bolzano in about a week. Even more popular is the cycle tour along the Adige from Bolzano to Venice.
The Dolomites are also particularly beautiful. You can explore them on a bike without too much effort. The grandiose Dolomite tour is suitable for the more athletic as well as for e-bikers.
For many people, Tuscany is representative of Italy. One thinks of the Chianti, the cypresses and, in terms of cycling tours, above all of hilly country. But wait, on our cycling trip in Tuscany, the climbs are kept within limits! At the same time, this cycling tour takes you through an enchanting piece of Italy.
In the very south on the heel of the boot, you will find strange white houses - the trulli of Puglia. Our cycling tour in Puglia takes you across the idyllic Salento peninsula. Olive groves, grain fields and wine characterise the landscape - and of course the sea! Intended for more experienced cyclists, the cycling tour in Sicily offers Norman buildings, Greek temples, beautiful beaches, good food and friendly people. The route takes you along the coast of Sicily on roads with little traffic. It's worth it!
Show more
Show less