Cycling holidays in Austria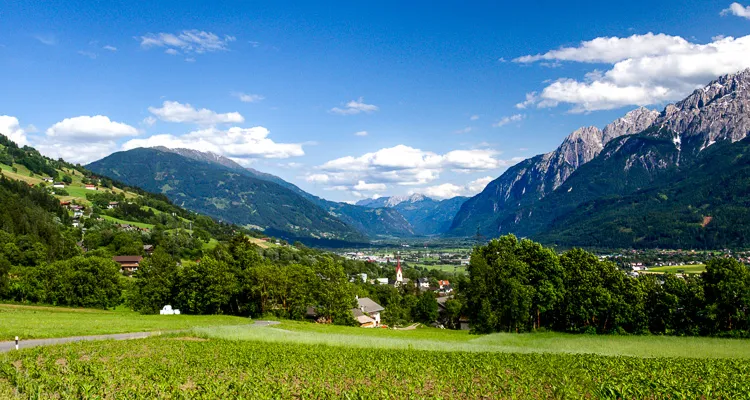 Alongside the classic cycle tour in Europe – the Danube cycle path from Passau to Vienna, the Alpine republic appeals with its surprisingly flat paths. Athletic cycling holidays are just as easily found in Austria as relaxed cycling holidays with lots of stops for swimming in the glittering mountain pools. Families with children will discover wonderful cycling holidays along the Drava through Kärnten in Austria. The challenge of the Dachstein Massif calls on all mountain bikers on one of our athletic cycling holidays.
Show more
Show less
The best-seller among the cycling holidays in Austria, the Danube cycle path from Passau to Vienna, is available in all kinds of varieties: Relaxed or more challenging, on a bike or by bike & boat, the countryside along the Danube are paradise for cyclists. There's the natural phenomena – the Schlögen Loop, the gentle vineyards of the Wachau, the impressive Benedictine Abbey at Melk and the former capital of the Habsburg Empire Vienna – and you can discover all this and more on a cycling holiday in Austria.
And if you have already got to know the section between Passau and Vienna, why don't you just go on further on your next cycling holiday? One tip up our sleeves for cycling holidays in Austria is the Danube cycle path from Vienna to Budapest. Unique meadow landscapes and idyllic villages line the banks of Europe's second biggest river.
Salzkammergut tempts you with its impressive mountains and a wealth of culture. The well-known mountain peaks of the Watzmann and Grossglockner are long to be seen along the Tauer circular tour from the festival town of Salzburg, Mozart's home. Along the Drava you cycle through Kärtnen. There are more than 200 lakes in wide valleys around the capital city of Klagenfurt. The crystal clear water tempts you to stop for a short, refreshing dip. If you're looking for a cycling holiday in Austria for the whole family, the Drava and Kärnten are great destinations.
Relaxed daily sections on relatively level ground, a lot of places to stop in this picturesque, idyllic countryside – that's what a cycling holiday is all about!
Show more
Show less