Cycling holidays in Upper Austria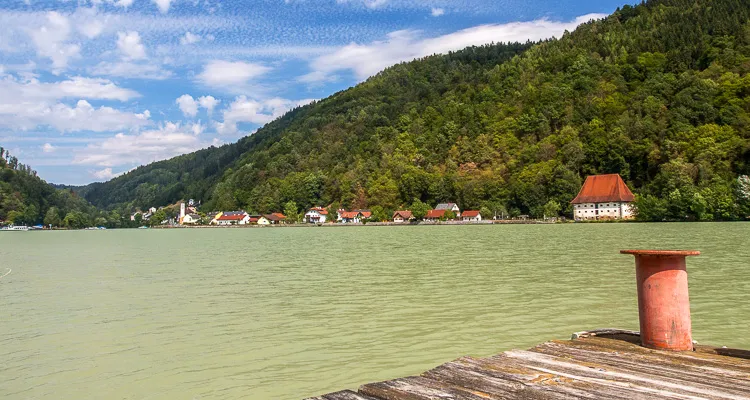 Cycling holidays in Upper Austria are so much fun because nature is so varied. Austria's fourth-largest federal state is traditionally divided into four quarters: The Innviertel is very pristine, is characterized by water, and provides breeding grounds for many bird species in the Europareservat Unterer Inn. The Innviertel also cultivates its reputation as a beer region. The Traunviertel is located in the idyllic center of Upper Austria. The Salzkammergut with its world-famous lake landscape is part of this diverse region. The Hallstatt-Dachstein-Salzkammergut cultural landscape is a UNESCO World Heritage Site. The Hausruckviertel in the foothills of the Alps is affectionately called Landl by its inhabitants. It is a fertile hilly country where farming is the main activity. The Mühlviertel delights visitors with its hilly landscape, lush green meadows, mystical forests, and unique granite formations. Sweeping views of untouched river valleys will delight every cyclist's heart.
The provincial capital Linz impresses with a wide range of cultural attractions. The towns of Steyr and Wels should not be missed on your cycle tour in Upper Austria, as should the postcard idyll of Traunsee and a stroll through Gmunden, the imperial town of Bad Ischl, and the baroque town of Schärding.
Show more
Show less
Come on a discovery tour through north-western Austria and let the magic of Upper Austria work its magic on you on a cycle tour!
The sporty cycle tour along the Austrian Danube takes you from the Upper Austrian baroque town of Schärding via Passau to Vienna. In six days, you will cover 325 kilometers and experience not only the natural beauties that make up cycling tours in Upper Austria, such as the Schlögener Schlinge and the romantic Strudengau and Nibelungengau. The cycle tour along the Danube also offers gems such as the world-famous Melk Abbey, the Wachau wine region and finally the Austrian capital Vienna.
Show more
Show less