Athletic cycling tours on Lake Constance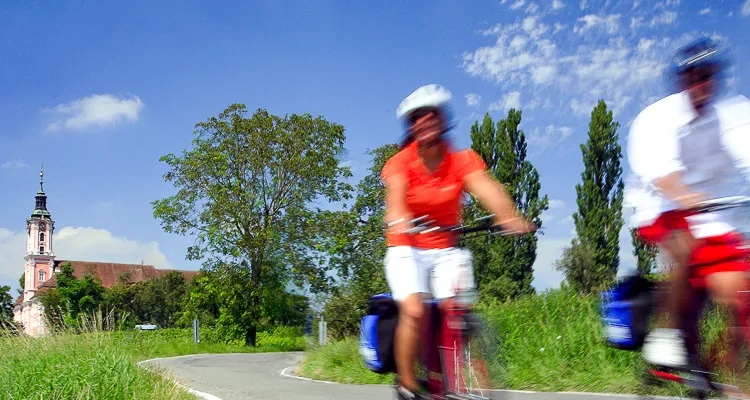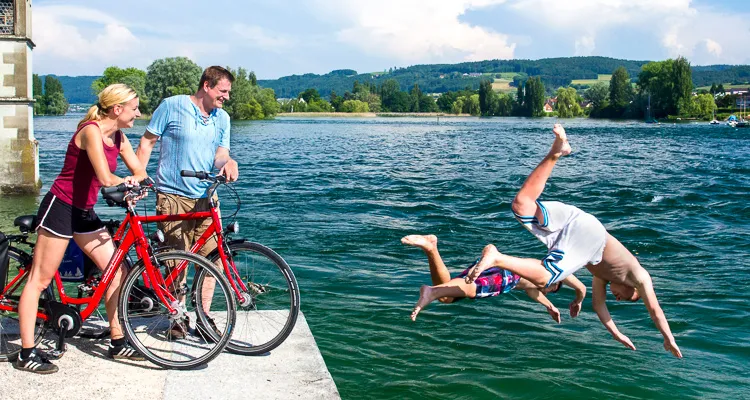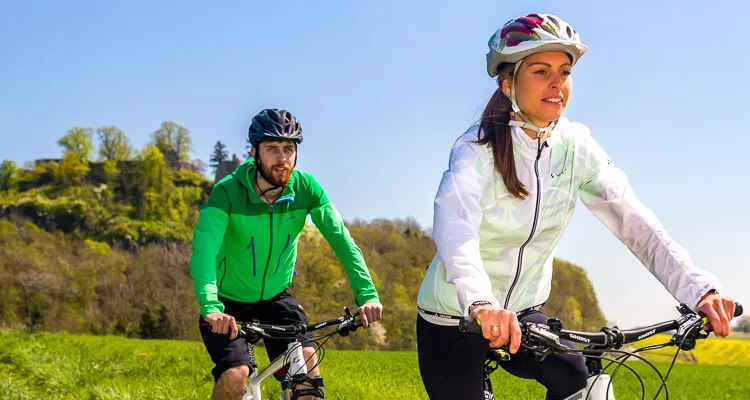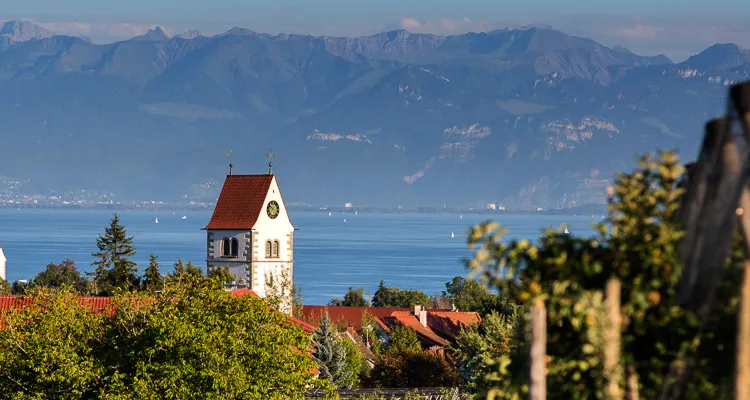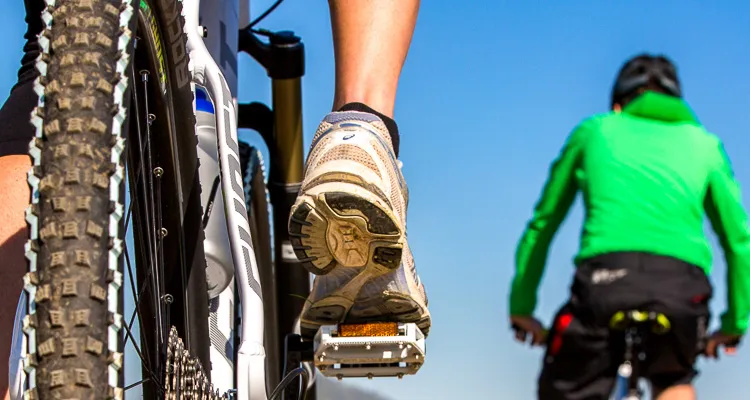 Our athletic cycling holidays on Lake Constance are perfect for people who enjoy cycling longer sections and aren't afraid of physical effort. Sections up to 100 km per day along the lake to Allgäu or steep climbs in the hinterland - cycling is the focus of your holiday.
And there is still time for small breaks during your daily tours. Refresh yourself with a swim in the cool water of the lake. Treat yourself to a coffee on one of the lovely promenades. The sights of the well-known towns of Konstanz, Friedrichshafen or Bregenz should not be missed. On a trip into Württemberg's Allgäu, you get to know the beautiful countryside between Lake Constance and the River Danube. At the end of each day, you'll have earned some rest and relaxation. Enjoy the hospitality of the locals in your comfortable hotel, or in a beer garden or one of the rustic wine cellars here.
Show more
Show less
Longer sections but hardly any hills is what you get on an athletic tour round Lake Constance. On your tour, you'll cycle through Switzerland, Germany and Austria. Enjoy the many pretty towns and villages and the attractions along the route. Discover the magnificent Rhine Falls, the medieval town of Konstanz and the Pfänder - Bregenz' local mountain!
The cycling holiday all round Lake Constance is short and sweet. If you like and athletic holiday with longer sections, then this is the tour for you. Starting in Konstanz, it takes you round the Lower Lake, through beautiful countryside. As you continue, you get to know the lovely towns of Meersburg, Friedrichshafen, Lindau and Bregenz on the Upper Lake.
A perfect opportunity to link two cycle paths is provided by the Danube-Lake-Constance cycle path. Just right for athletic cyclists who love cycling through beautiful countryside. The tour takes you from Lake Constance to Upper Swabia and into Württemberg's Allgäu.
Show more
Show less