Star cycling holidays on Lake Constance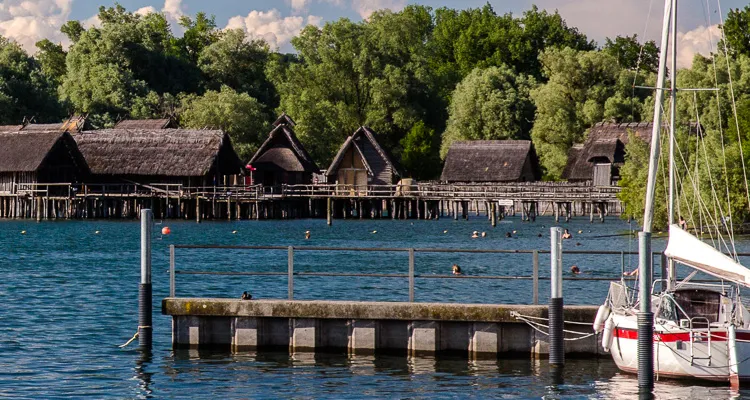 Arrive, unpack and enjoy! That's the motto of our star cycling holidays. On relaxed daily sections, explore the varied Lake Constance countryside starting in either Konstanz or Kressbronn. The best is: your cases stay at the hotel.
If you're planning your first cycling holiday and aren't sure if you want to be in the saddle every day, then a star cycling holiday is perfect. Inspired by our many touring suggestions, you can plan each day just as you want. Families with children, who prefer to cycle shorter sections, will find our star cycling holidays are especially suitable. A lot of boat trips with the white fleet are already included in the holiday. This means you get to go and see sights comfortably in a day that are further away. What if the weather isn't so great and you want to take a break from cycling? No problem. Enjoy a relaxing day in your hotel. Or explore historic Konstanz with its lively harbour, its picturesque old town or the small town of Kressbronn by foot.
Show more
Show less
On the classic star tour on Lake Constance, you cycle from your hotel in Konstanz all around the lake. A lot of boat trips and admissions to attractions are included mean you won't be bored. No matter whether you're heading west or east of Lake Constance, to the Rhine Falls or Lindau - Konstanz is an ideal starting point for your cycling.
More than just a cycling holiday - try our active tour along the Upper Lake. Explore the Lake Constance area from the water. Enjoy views of the banks of Lake Constance on a 2-hour sailing trip. And you won't be neglecting your cycling. On a day tour, visit medieval Konstanz and Meersburg - which has the oldest castle in Germany that is still lived in. The next day you cycle to Linda, in Bavaria, and to the festival town of Bregenz.
If you can't decide between Konstanz and Kressbronn, we recommend our cycling holiday in Konstanz and Kressbronn! On the first 4 days of your holiday you're based in your hotel in Konstanz. Cycle along the Lower and Überlinger See Lake and visit the flower island of Mainau, the Pile Dwelling museum or Reichenau Island. Then head off to your next hotel in Kressbronn by bike. This tranquil little town is an ideal starting place for day trips to the Zeppelin town of Friedrichshafen or to Austria's Bregenz.
Show more
Show less