Easy Lake Constance cycling holidays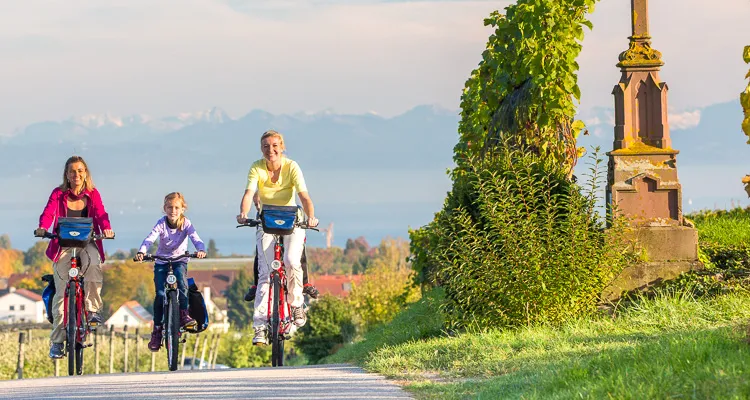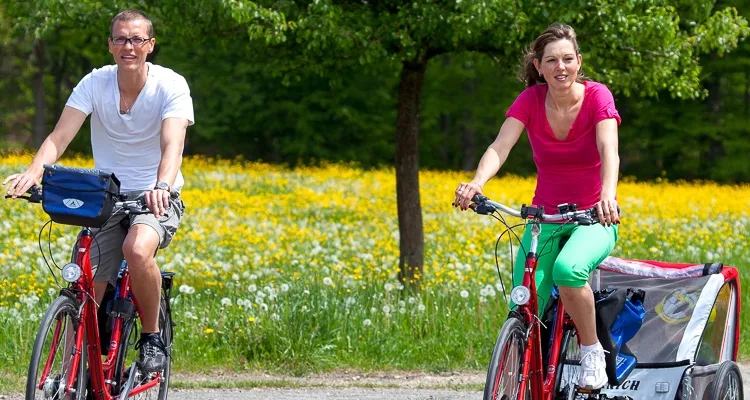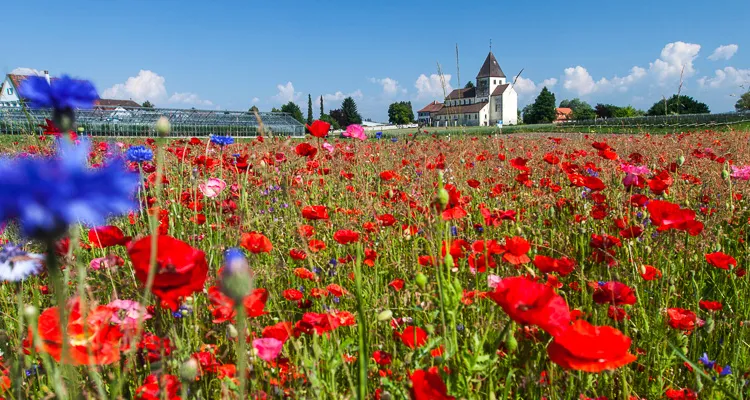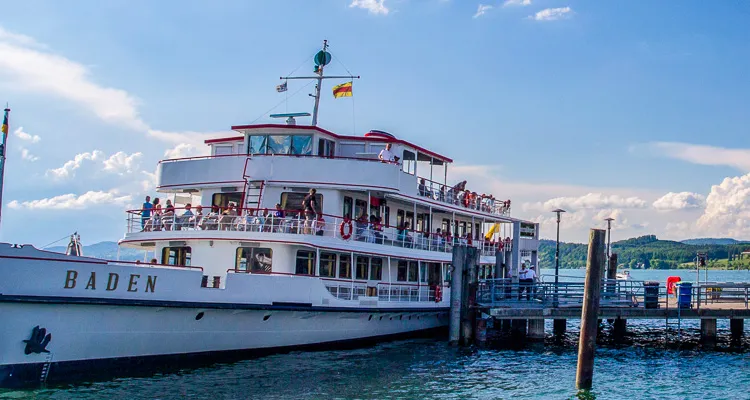 An active cycling holiday doesn't have to be strenuous. Our easy cycling holidays on Lake Constance are a great start for families and people new to cycling touring. And we also have just the right tours here for cycling-holiday experts, who want a more active holiday without it being too strenuous.
Lake Constance is a real paradise for cyclists. It doesn't matter if you've already been on cycling holidays before or are planning your first  - you'll find the right tour on Lake Constance. The easy cycling holidays are a great start for families and people new to cycling holidays. Short sections mean there's a lot of time for rest and relaxation.
Depending on just how much time you have, you can either cycle certain sections of Lake Constance or pedal round the entire lake! You can even venture into Appenzeller Land. Enjoy not just the short sections but look forward to the many included admissions and boat trips.
Each day in the saddle provides for enough time to discover the sights along your route. Visit the famous towns of Konstanz, Lindau and Bregenz. Have you also ever been to Meersburg, Radolfzell or Kressbronn? On your tour around Lake Constance you'll have time to wander around these lovely little towns. Go on a trip to the Pile Dwellings Museum, the Sea Life Centre or up Pfänder mountain. There's so much to see around Lake Constance. Don't miss it!
Show more
Show less
On your holiday, tour the eastern part of Lake Constance. Your daily sections are short to provide ample time to enjoy and meander! Along the bank of the Upper Lake are many well-known towns. Be inspired each day by the history and beauty of the towns of Konstanz, Friedrichshafen, Lindau or Bregenz. We are sure you'll be impressed by the Upper Lake and the glorious panorama of the Alps.
A relaxing holiday the whole family will enjoy is our Family Cycling Holiday on Lake Constance. Always close to the lakeside and with the mountains never out of sight, explore the beautiful sights at a leisurely pace. Young cyclists, especially, will look forward to visiting the Pile Dwellings and the aquarium at the Sea Life Centre. These short sections and numerous boat trips mean there's always enough time for an ice-cream or a swim in the lake.
People with more time on their hands should go for the larger tour around Lake Constance by bike. You cycle all round the lovely banks of Lake Constance. Hop into a train and go high up into Appenzeller Land. Enjoy the wonderful views down onto the lake. Thanks to the many admissions and boat trips included in the price, look forward to a wonderful cycling holiday.
More than just a cycling holiday - try our active tour along the Upper Lake. Explore the Lake Constance area from the water. Enjoy views of the banks of Lake Constance on a 2-hour sailing trip. And you won't be neglecting your cycling. On a day tour, visit medieval Konstanz and Meersburg - which has the oldest castle in Germany that is still lived in. The next day you cycle to Linda, in Bavaria, and to the festival town of Bregenz.
Show more
Show less