Cycling holidays in Jutland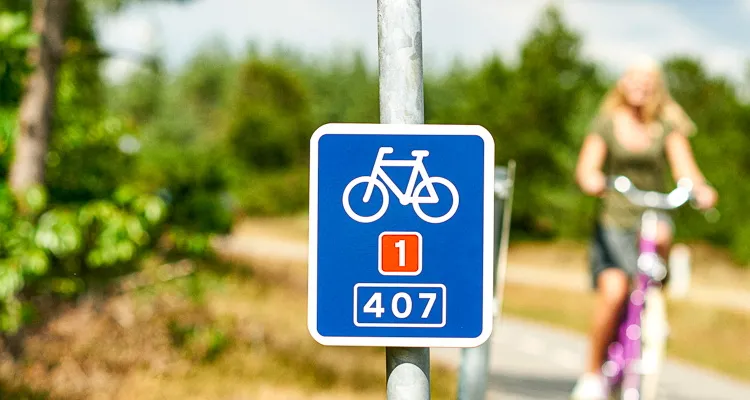 Velkommen til Jylland! Hundreds of miles of coastline, desert beaches, rich forests, charming cities and impressive sites – on our cycling holidays in Jutland, between North Sea and Baltic Sea, you can expect a real cycling paradise. Jutland extends from the German-Danish border in the south to the isle of Northern Jutland in the north, representing Denmark´s largest land surface after Greenland. On our cycling holidays in Jutland you´ll experience Denmarks´s varied landscape: while the west of Jutland is characterized by the rough North Sea, small fishing villages, long beaches, marshland and heath areas, the smooth east comes up with rich forests, lakes and modern cities.
Whether you travel from the Capital Copenhagen to Hamburg, by ferry to the North Sea Island of Rømø, along the Little Belt or on the Danish Baltic Sea Cycle Path across the Island of Als – our cycling holidays in Jutland take you on a journey through one of Denmark´s most beautiful regions.
Show more
Show less
You can easily get to know the south of Jutland from Flensburg. Our short cycle tour around Flensburg takes you across the German-Danish border to Åbenrå and Sønderborg. Passing steep cliffs and long sandy and pebble beaches, you will often have the opportunity to cool off by jumping into the Baltic Sea.
Our cycle tour around the Little Belt starts in Sønderborg, just a few kilometres further north. With a constant fresh breeze you are cycling mostly near the coastline where you get to know the harbor town of Kolding, the Lillebeltsbroen close to Middelfart as well as the islands of Funen and Als. The Little Belt hosts a lot of porpoise – with a little luck you will catch sight of one of them.
You have more than one week at your disposal? Well, then come and cycle with us on the Baltic Sea Cycle Path in Denmark along the Little Belt, to explore Funen´s west coast and to visit Ærø and Als. On your way you will discover charming castles, nice villages, lonely beaches and impressive lookout spots – Welcome to Denmark!
Seeking for island feeling? Our bike tour to Sylt, Rømø und Hooge has some of the most beautiful North Sea islands in store for you. You will witness the interplay of tide and flood and discover the rich fauna along rough coastal landscapes. Reed-covered roofs, lighthouses, long beaches and fresh caught fish make your cycle tour along Jutland´s and Schleswig-Holstein´s coast an unforgettable experience.
Our bike tour in Jutland takes you to Midtylland, the middle of the island. You will start in Aarhus, Denmark´s second oldest town. Within seven days, you will also get to know Silkeborg and Skanderborg as well as Denmark´s longest river, Gudenå. On a short trip you will discover Samsø, Denmark´s sunniest island.
You can expect an exciting experience through the German-Danish Wadden Sea on our North Sea Cycle Path in Jutland. You will get to know Sylt, Rømø and Fanø. The old city of Ribe, Denmark´s oldest town, has lots of remarkable sites worth to be seen. The destination of the trip is Esbjerg. Only 150 years old, the city is one of the most important North Sea ports in the country.
Show more
Show less