Travel Report: Cycling vacation on Funen
From our guests Sylvie, Silvio and Lara
In July 2022, Sylvie, Silvio and Lara set off for Denmark to explore and get to know the island of Funen and the islands of Ærø and Tåsinge. Sylvie and her daughter Lara have each written a travel report about their own impressions. Thank you very much for your effort and the very beautiful pictures!
Show more
Show less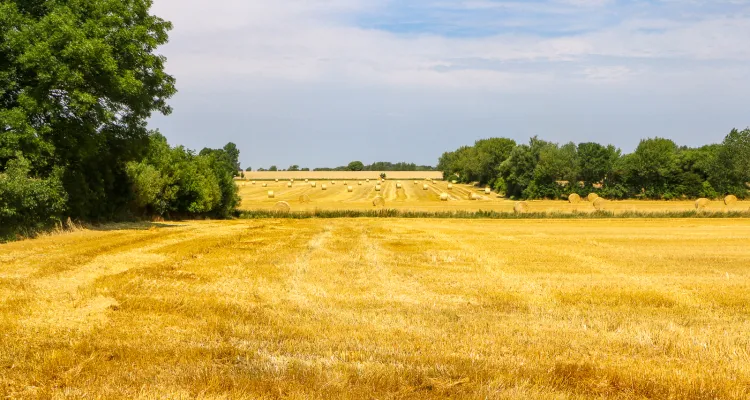 Monday, 18th of July 2022
Lara:
We're arriving at Odense. We got a really nice hotel with comfortable and modern rooms. The hotel is near the town center and allows us to go and visit the city. We visited the Hans Christian Andersen Museum which was interesting and well designed. The museum recreated Andersen's life with a lot of drawings and audio support that makes the visit even better.
Show more
Show less

Sylvie:
Arrival at Odense by a cloudy weather. Our hotel is charming and allows us to visit the city very easily. Even if we are in the middle of the country, we can hear the sea birds singing and that makes no wonder that the sea is very close. We visited the museum based on Hans Christian Andersen's life. The city gives him a lot of attention now that he's famous around the world, but when her was alive, Denmark never recognized him. The museum tells the story of his life and his work without having to read any book. It was a nice sensorial experience that I would recommend for all members of the family.
Show more
Show less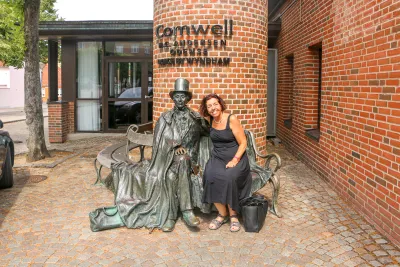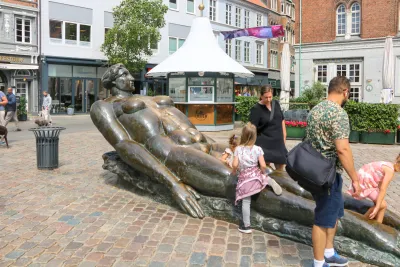 Tuesday, 19th of July 2022
Lara:
We're starting our cycling tour from Odense. Today, we'll cycle until Faaborg. We leaved the hotel early so we wouldn't get in a lot of traffic in the center of the town. We had a hard time finding the indications to go further but we asked some Danish people that lived there the way. They were always giving a warm welcome to us even if it had to be in English. But besides the fact that we were lost for a while and the very hot weather we enjoyed some beautiful landscapes and an amazing sunset while arriving at our hotel.
Show more
Show less
Sylvie:
We start our day early, but we took time to go and take some pictures of the ancient part of Odense. We had a hard time finding our way out, but we found a little way to follow while admiring some camels in the zoo and we finally found the right way. During the day we are cycling between wheat fields with all these colors, but we were surprised by the ground that was more damaged than we thought it would be. There are beautiful forests, landscapes but mostly barely no one is there and there's no traffic which makes it easier for us to cycle around. At the end of our day, we reach the Baltic Sea but we arrived at our hotel late in the evening, but we still had a bath before going to eat dinner.
Show more
Show less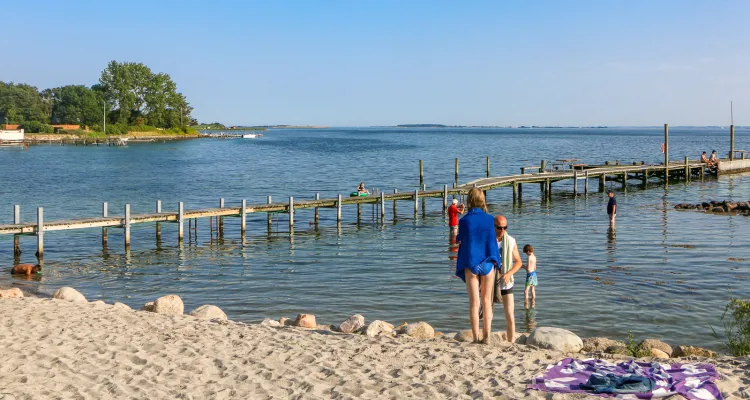 Wednesday, 20th of July 2022
Lara:
Today we're going from Faaborg to Svendborg. We started our day with a big hill to climb with a weather that was already super-hot in the morning. Today's tour was fun because we were between the sea and the fields of wheat and cereals which made a great mix of fresh air and sweet smell. We stopped in a camping near the lake to refresh us with some water and of course an ice cream. We got an amazing hotel with a beautiful view of the sea.
Show more
Show less
Sylvie:
We're going through a very big heat wave today and we start our day off by a huge hill to climb on. How funny!! We saw a chocolate shop, but it wasn't the very right moment for chocolate, so we got a fresh ice cream in a camping in our way instead. We're cycling between the sea and countryside. We also went to the island of Tåsinge by taking the big bridge, but we hadn't got the will to go to the castle on that island. Well, it will be for another time. Our hotel is amazing with a beautiful view on the Baltic Sea.
Show more
Show less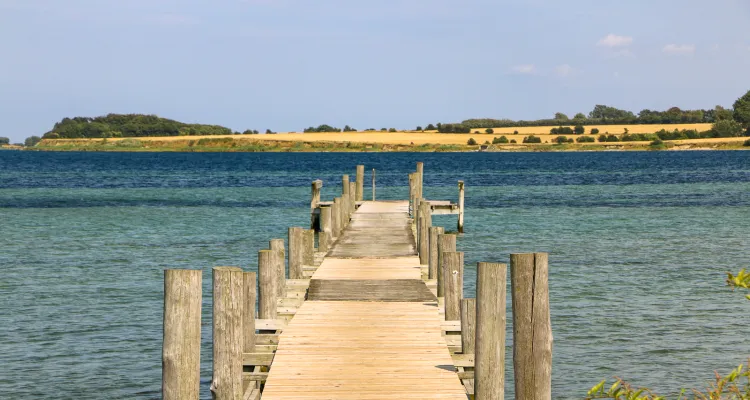 Thursday, 21st of July 2022
Lara:
Today we're doing something different. We're taking the ferry to an island with a lot of fields and hills but still a beautiful island. It was impressive to see how many cars and trucks the ferry could handle by itself. For lunch we stopped in a little café and we ate one of the best cheesecake we've ever eaten. The lady that welcomed us is German and we had an interesting talk with her about the island and how people live here.
Show more
Show less
Sylvie:
We start our day at Svendborg, willing to go to the island of Ærø. We really wanted to gratulate people that work in that ferry company because their organization had no flaws. We arrived and took the direction of the city that's on the seashore. We pass by a huge number of attic sales that everyone does, and they trust anyone that's going to buy from them. We stop by a little café in the countryside between two hills and we met a German woman that made us some excellent cake. And I promise that when I say you would die for a piece of that cake, you would with no hesitations. 
Show more
Show less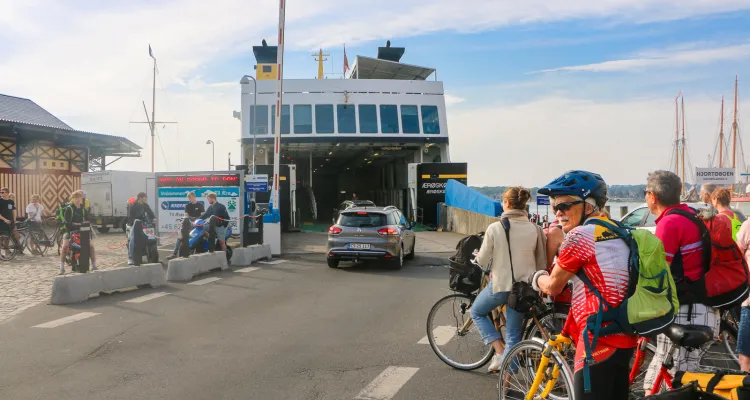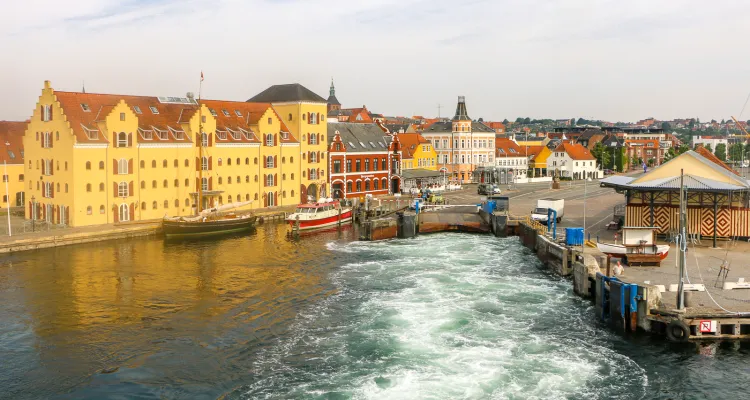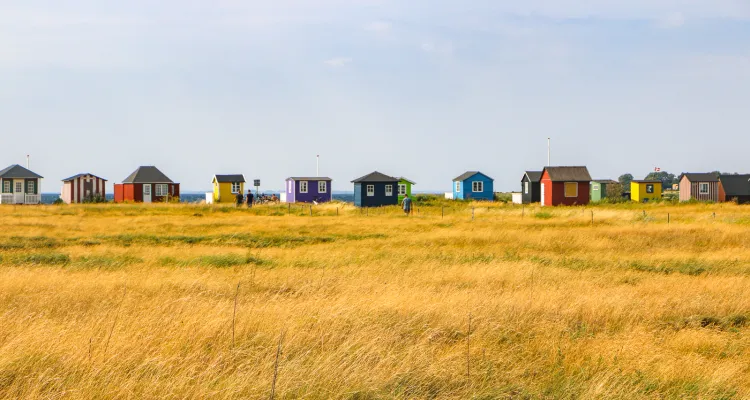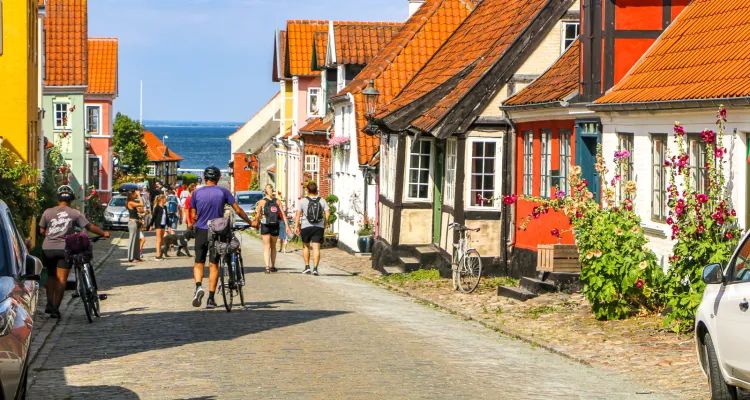 Friday, 22nd of July 2022
Lara:
Today we are cycling from Svendborg to Nyborg. We started our day with a hilly part in the forest and then we joined again the cost. The day was windy, and we didn't meet many tourists. As usual we cycled along very small roads crossing wheat fields. Arriving in Nyborg we visited the town before going our hotel along the sea. We were very disappointed with the hotel. Is it hugely. Our room was facing the highway and we could hear the noise. The employee were not very kind and the food very expensive and not very good. We appreciated our bath in the Baltic Sea right in front of the hotel and a sauna.
Show more
Show less
Sylvie:
We started our cycling day from Svendborg but we got lost again so we went back in the forest. We cycle along the sea then come back to the countryside to meet the wheat fields again. The day was windy, and it was difficult to find a place to stop. Finally, we stopped in a self-catering shop where we bought some pesto that we could spread on our bread. Nothing to drink. Luckily, we had enough water. We reached Nyborg at the end of the day. We visited the town before joining our hotel which looked like an industrial zone. We finished our day with a lovely bath right in front of the hotel with a perfect temperature sea.
Show more
Show less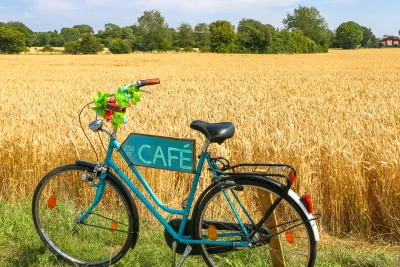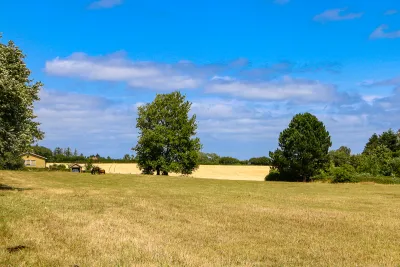 Saturday, 23rd of July 2022
Lara:
Today is the final day of our tour. We're going from Nyborg to Odense. We cycled along the sea, and we reached Kerteminde where the cherry party was on. There, you can buy and taste all the cherry type of food: the fruit, ice cream, pastries, marmalade, and drinks made from cherries. At that time the rain started, and we took a short-cut to reach Odense as quick as possible.
Show more
Show less
Sylvie:
We start our day from Nyborg. We stopped in Kerteminde where it was the cherry party. But the rain started, and we took a short cut to reach Odense as quick as possible. There are a few villages with few houses and after a while we arrived, without any problems this time to our hotel. We visited the church and the castle.
Show more
Show less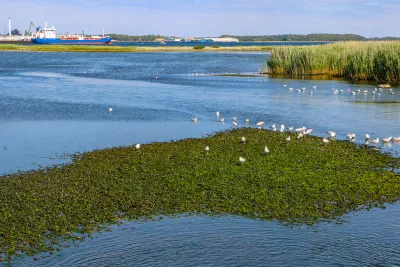 Laras Conclusion:
We really enjoyed the tour because it has a lot of protected areas for bicycle riders. The tracks are usually well indicated and the routes we took were always empty of cars which makes it easier for us. I would recommend not to take any GPS but go and ask local people the way when you're lost. Danish people are really kind and are always happy to help. Plus, they all speak good English so don't be shy and try them! 
Show more
Show less
Sylvies Conclusion:
We liked the tour very much because most of the time it was away from the big traffic. Be aware to take some food and drink with you because it is difficult to find restaurants along the way. Is was more hilly that what we thought but if was good for our health and a good excuse to have an nice dinner at the end of the day. I would recommend the tour if you like wild nature and to be isolated. Be aware that there is very often a lot of wind.
Show more
Show less