Cycling holidays along the Altmühl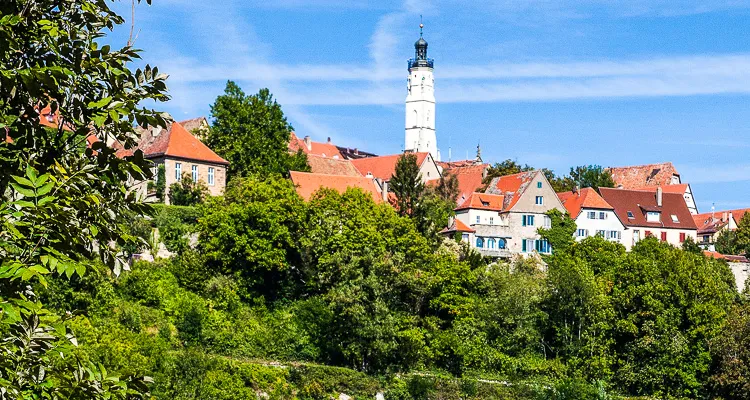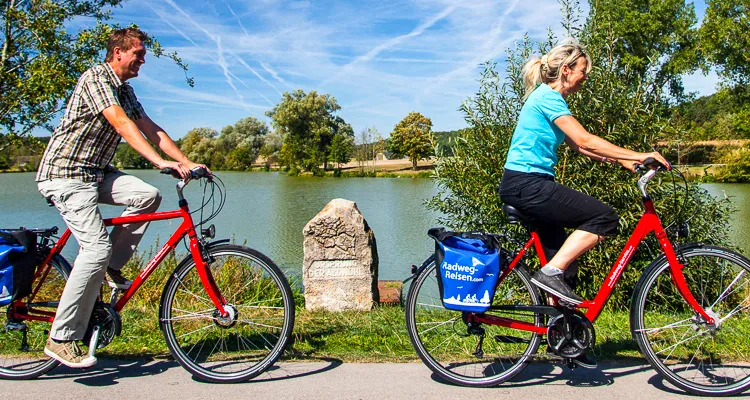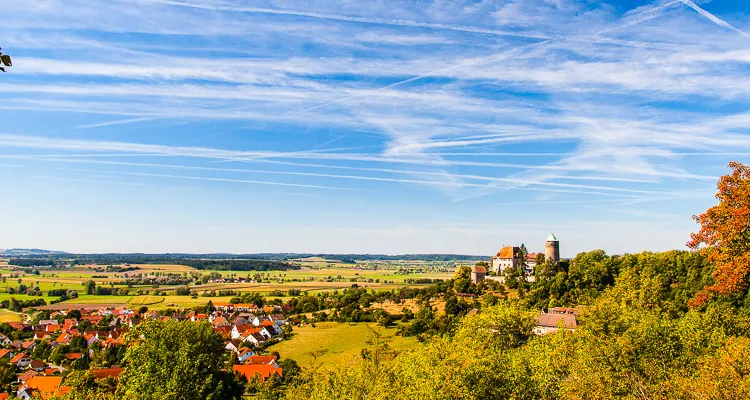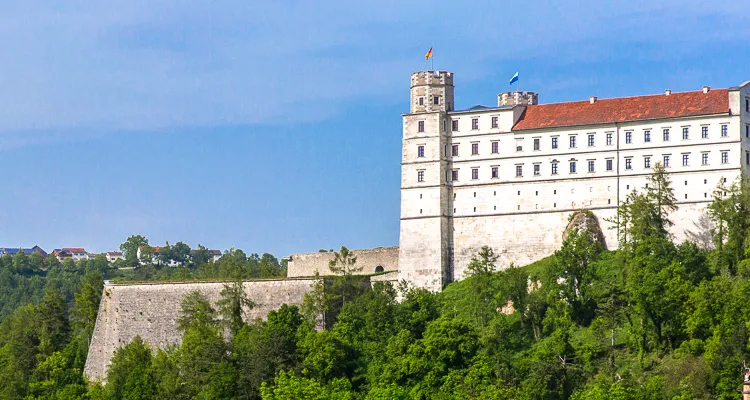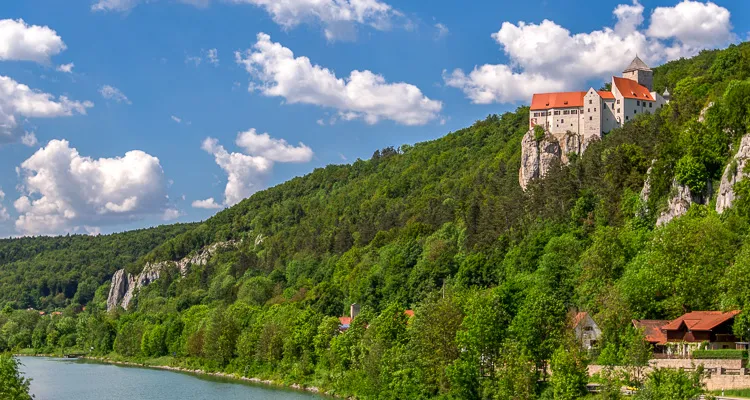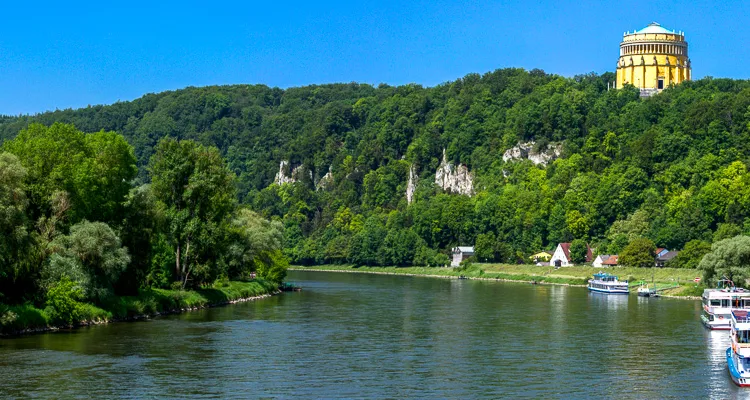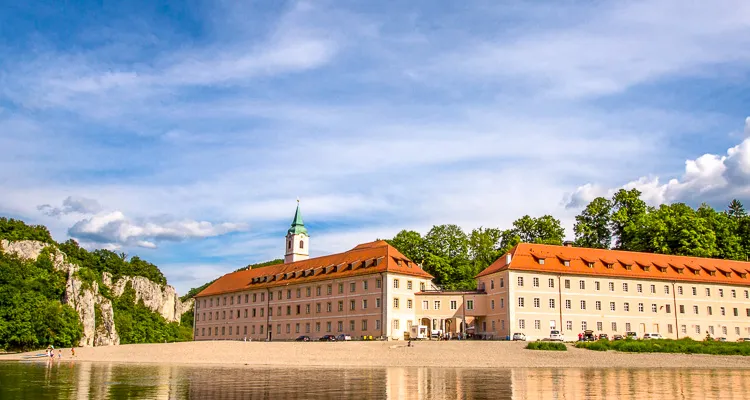 You're looking for a good tour to start with as your first cycling holiday? Then a cycling holiday on the Altmühl is just the right thing for you. Not just beginners to cycling holidays, but also families and people interested in history and nature will enjoy the leisurely pace, biking along the Altmühl. The gradient of the Altmühl from the spring near Rothenburg ob der Tauber to where it flows into the Danube at Kelheim is just 120 metres. An unhurried river. You will get your money's worth without too much effort. Along the Altmühl you'll find idyllic countryside without parallel. Lovely buildings such as the Roman fort, Biriciana in Weißenburg, Pappenheim Castle, the Prince Bishop's residence in Eichstätt, Prunn Castle at Riedenburg and Liberation Hall at Kelheim all line Altmühl valley and are waiting for you to discover them. A cycling holiday along the Altmühl also promises some culinary delicacies. Enjoy some Franconian Schäuferl (pig's shoulder), Altmühl lamb, a wide range of fish varieties or simply: Kloß mit Soß (dumplings and gravy). Served with a sparkling Bavarian wheat beer - this is a perfect conclusion to any of the biked sections along the Altmühl.
Show more
Show less
Our Altmühl classic is the cycling holiday on the Altmühl cycle path. From romantic Rothenburg ob der Tauber, you cycle this tour in eight days toRegesnburg, one of Germany's oldest towns. On some 250 kilometres of cycle paths, you start by pedalling through Frankenhöhe nature park, and then head either for Ansbach to the source of the Altmühl and Colmberg Castle, roughly 800 years old. Or you can take the more leisurely paced route to Herrieden. Your next sections take you on through Altmühl nature park, via the Baroque Gunzenhausen, the university town of Eichstätt and to the Danube Gap at Kelheim, with nearby Weltenburg Monastery, the oldest monastery brewery in the world.
Do you prefer a circular route? Explore our Altmühl nature park in six days from Kinding or try a cycling holiday with your family at Brombachsee Lake.
Show more
Show less