Travel report: Family Cycling at Lake Constance
From our guests Ingrid, Gerald and Valentin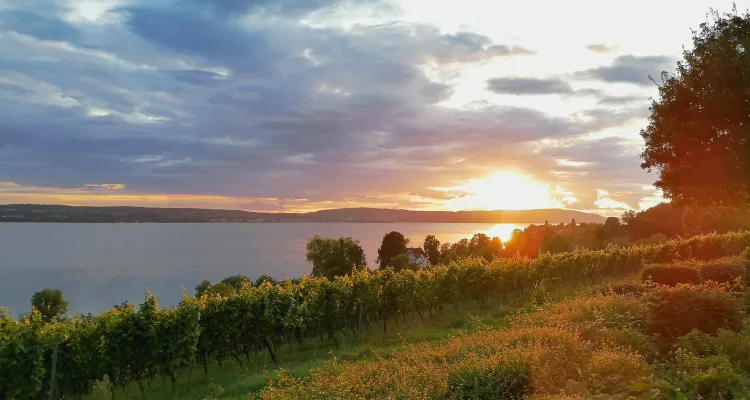 We - a family of three - classify ourselves rather as "occasional sportsmen". We wanted to test our new bikes (without motor) during the vacations and therefore it had to be a cycling vacation.
But where to go? It should not be too strenuous, not too steep and the daily stages should be manageable. At the same time, we wanted excitement and fun for our 10-year-old son, beautiful places for mom and good food and drink for dad. We did not have to think long and our trip led us around Lake Constance. Thank goodness, everything is bookable and so we booked a family bike tour with luggage transport, overnight stays and all admissions. Many thanks at this point for the "1a" organization.
Show more
Show less
We started our trip at the end of August 2021 in Constance. It was all very well organized, we received in the hotel a great block for the whole week with all the information, tickets, bike maps, div. tips, gummy bears (very important for our son), etc.!
Our first destination was the island of Mainau. The driving time kept limited and we were able to explore and marvel at the island of flowers in the best possible way.
I was fascinated by the many beautiful roses, my son by the playground and the butterfly house.
We drove briskly on to Wallhausen and took the ferry across to Überlingen. A boat ride is always nice! Our next destination for today was the Pfahlbauten (pile dwelling) museum.
Very informative and definitely worth a visit. So the first day was done, we just had to go to our hotel.
Show more
Show less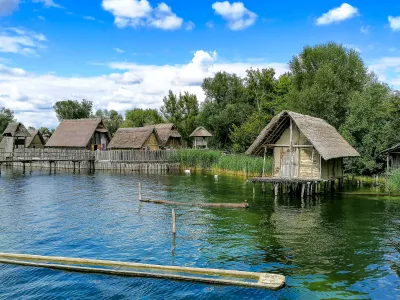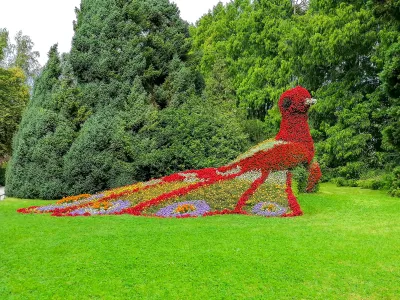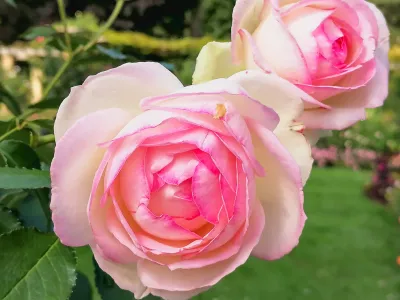 On the second day we went first to Meersburg. I love this city and a coffee and cake on the old castle is just a MUST for me! The view from up there is soooo beautiful and the cake is soooo good! Completely in love we drove on to Friedrichshafen. Also there is a restaurant - directly on the lake - where I have to stop in. There are the best sweet tarte flambée (I know them otherwise only spicy) and you sit directly on the water... Wonderful! My husband and my son were already pushing, they still wanted to go to the Zeppelin Museum. We also found this very impressive. The hotel we stayed in for the next two nights (Hotel Krone) was really great. A great roof terrace and an indoor pool we have unfortunately discovered too late.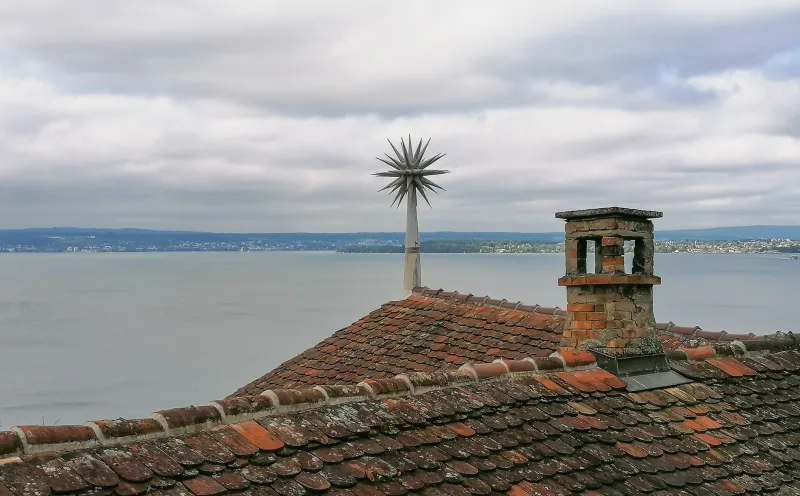 On the fourth day we continue to Lindau. On the way we discover a small fun park and our son must of course jump there with his bike, etc.. But we have time and let him have fun. Arrived in Lindau, we must explore the city a little. An extremely beautiful city and very worth seeing. We decide - because of tomorrow's weather and the time left today - to continue to the Pfänder. Today it is still sunny and we can still enjoy the beautiful view over the lake. Our hotel (Gasthof zum Zecher) is located outside Lindau and has excellent cuisine!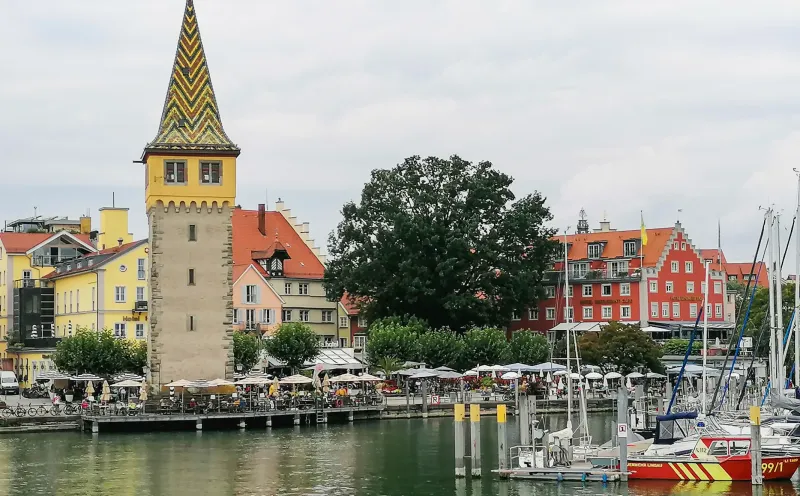 On the fifth day we cycle on to Rorschach. I was born in this area 46 years ago, so I'm particularly looking forward to this stretch. It is expensive in Switzerland, but beautiful. Especially Arbon is very nice.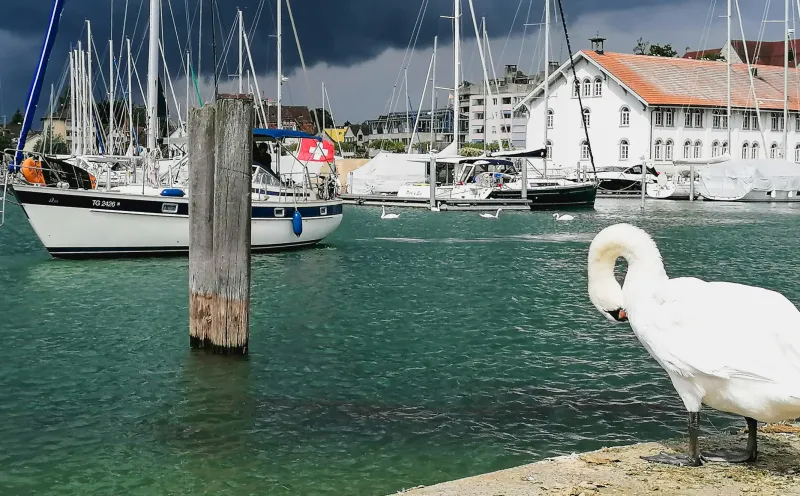 On the sixth day of our trip, we return to Constance. The weather is unfortunately a bit "modest" and our son's strength is slowly but surely running out.
It costs us some persuasion not to take the train - suggested by our son - but to cycle the last meters. Three times we put on the rain gear to stay dry. The fourth time we get wet. Wet to the underpants, we reach our car and look forward to the hotel room. Perfect!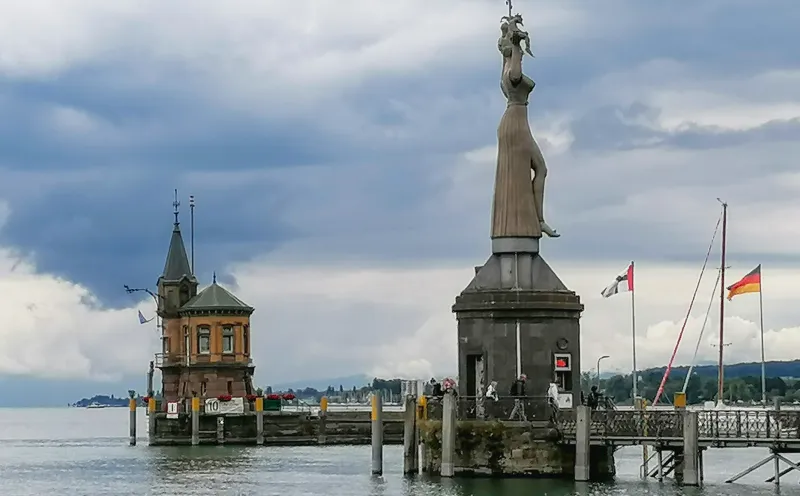 A great and eventful vacation comes to an end and we are just grateful and PROUD!
Proud of our first joint family cycling vacation...
Proud of our son, who has persevered...
Proud of all our achievements...
---