Travel report: Bike tour through the Allgäu in September 2021
From our guests Jutta and Michael
From 04.09. to 11.09.2021 we, my wife and I as old cyclists, tried the "Allgäu Radweg" in best weather. The tour took us from Lindau on Lake Constance to Oberstaufen and from there to Nesselwang, Füssen, Kempten and Wangen back to Lindau. In agreement with Radweg-Reisen we waived the actually planned rest day in Oberstaufen. Overall, the tour, like all our tours with Radweg-Reisen so far, was perfectly organized. The roadbook with all the necessary information and the supplied detailed maps were a reliable basis to find the way even without any app downloads, so for still analog socialized people just right.
Show more
Show less
We always fell short of the distances given in the roadbook for the individual stages. The climbs are manageable without an e-bike on the bike only for reasonably trained cyclists. We personally liked the stage towns very much, except for Nesselwang. All the other towns, especially Lindau and Füssen, are impressive old towns. However, Wangen im Allgäu has the coziest old town - definitely worth seeing. Immenstadt and Isny, where we stopped for a break, are also good alternative places to spend the night. The hotels selected by Radweg-Reisen were good, but not all of them were convincing.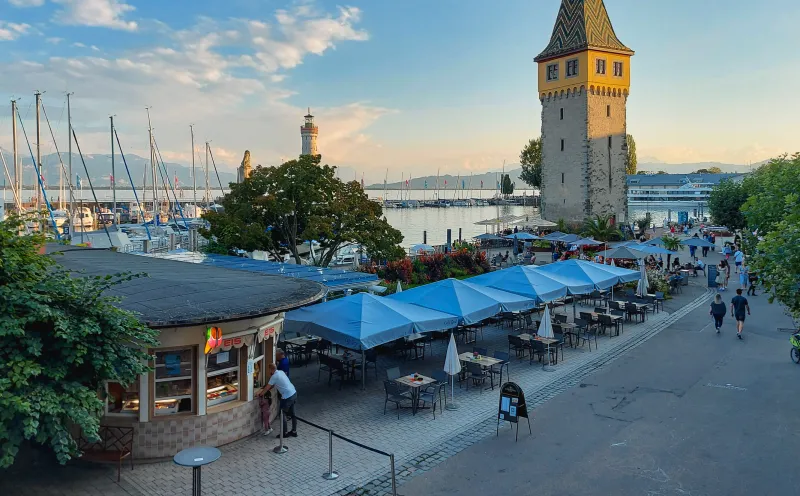 Now to the most important thing: the cycling: The proposed routes were all very well selected, well passable and mostly well signposted. For the already mentioned steeper climbs, we were compensated with exhilarating descents and magnificent views of the beautiful landscape of the Allgäu, which reminded us with its lush green forests and meadows of "Heidiland" in Switzerland. It was pure joy. We were particularly impressed by the deep green water of the Lech in Füssen when the sun was shining. We were less taken with the Oktoberfest atmosphere at the royal castles of Neuschwanstein and Hohenschwangau near Füssen. For people who like that kind of thing, however, the castles are certainly absolutely recommendable. Overall, the tour is recommended for sporty cyclists and e-bikers.
On the entire tour, we were accompanied by the typical Allgäu scent of cowsh... and... the bells. Quasimodo would have had his joy. The hotels are all located in the old towns. The churches are close. Fortunately, the carillon in Wangen right next to the hotel was broken. However, having ridden the tour on a regular mountain bike, I was mostly so tired that I slept through the bells.
So let´s go there. The Allgäu is calling!
Show more
Show less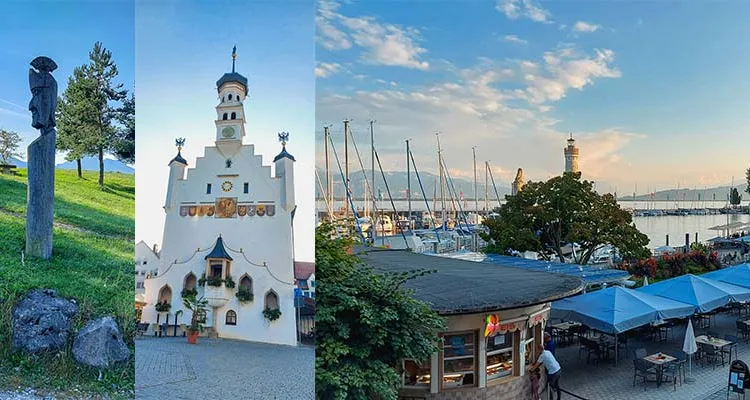 ---