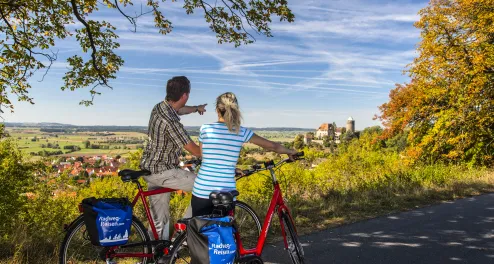 The Castle Road Cycle Path
Mighty Castles and Magnificient Palaces
Rothenburg – Nuremberg – Bamberg
Radweg-Reisen Tour
Guided tour in Rothenburg with the night watchman, Nuremberg, Rabenstein Castle, Old town of Bamberg
Daily routes ●●●○○
Altitude profile ●●●○○
Castle Road Part 2
Insider tip!
Would you like to take a trip into the past? Then this Castle Road Cycle Path is just the thing. Dive into a world full of knights in shining armour! On this cycling holiday you get to know well-known towns such as Rothenburg, Nuremberg and Bamberg. Sometimes tackling steep inclines, you cycle to mighty castles and magnificient palaces. You delve into German history and witness the olden times throughout your tour. Towns steeped in history, splendid historic quarters and well preserved old buildings are in perfect combination with the quiet and idyllic countryside.
Itinerary
Booking Code
BY-RB5
Start / Destination
Rothenburg ob der Tauber / Bamberg
Duration
6 days / 5 nights
Length
approx. 225 / 270 km
Daily routes ●●●○○
between 50 and 60 km, Ø 55 km
Altitude profile ●●●○○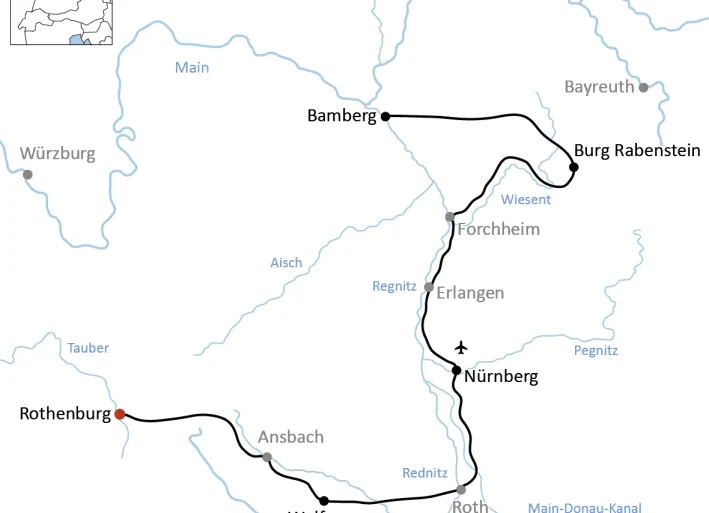 Day 1: Individual arrival in Rothenburg
Your castle road cycle path starts in the Imperial town of Rothenburg ob der Tauber. Winding little streets, colourful timber-framed houses, narrow little towers and impressive fortifications are all part of the historic quarter. In the evening, join the night watchman on his tour of this medieval town. Be enchanted by the special magical atmosphere in the dark when you hear the stories the night watchman has to tell. In the dark winding streets and at brightly lit squares you will learn a lot about the people who lived in Rothenburg in days gone by.
Day 2: Rothenburg – Wolframs-Eschenbach, approx. 60 km
On your first leg of the tour you can either cycle directly to Colmberg or opt for a slightly longer route including a detour via the source of the River Altmühl. Take your first break at Colmberg Castle. It's quite a climb up there, but you are rewarded by the wonderful views you have of the town of Colmberg. Next, Franconia's River Rezat takes you to a beautiful rococo castle in Ansbach. Your destination today is Wolframs-Eschenbach. This medieval town is surrounded by a completely intact town wall. The entrance to the town is framed by two large gate towers. The town owes its name to the medieval Minnesaenger, Wolfram von Eschenbach.
Day 3: Wolframs-Eschenbach – Nuremberg, approx. 60 km
This castle road cycle path takes you past Lichtenau Fortress, an old defence construction. The outer grounds of the fortress can be accessed during the day. Pay a visit to the margrave castle in Roth. The end of this section of your tour is in Nuremberg. Walk through the town and admire its imperial castle, Nuremberg's landmark. You should also not miss seeing the big churches of St. Sebald, St. Lorenz and the Church of Our Lady.
Day 4: Nuremberg – Rabenstein Castle (Ahorntal valley), approx. 50 km + train ride or approx. 95 km
This section is long, but you can shorten it by doing the first part by train (not included). Explore Forchheim, the gate to Franconian Switzerland. The tour takes you further along the Castle Road through wonderful countryside up a few steep hills and through Ahorntal valley, surrounded by craggy rocks. Then the route winds through green fields and forests and you cycle to the high medieval Rabenstein Castle. Not far from the castle are Sophie's Caves, a complex of caves rich in stalactites and stalagmites and a series of winding tunnels and three large chambers. Guided tours are offered daily between April and October.
Day 5: Rabenstein Castle (Ahorntal valley) – Bamberg, approx. 55 km
Your cycling holiday on the Castle Road takes you to Aufseß, in the middle of Franconian Switzerland. Experience the hospitality in picturesque Unteraufseß Castle. Enjoy an original Franconian beer in one of the four breweries before you continue with some pleasant pedalling through the countryside to Bamberg. In 1993 already, Bamberg's historic quarter was declared a UNESCO World Heritage Site. On a wander through the town you see the rich variety of this place as a hill, island and gardening town.
Day 6: Individual departure or extension of stay
Your Castle Road Cycle Path ends after breakfast. We would be happy to extend your stay in Bamberg if you wish.
Show more
Show less
Dates / prices / services
Services
5 nights incl. breakfast, national 3*-level
Luggage transport from hotel to hotel to Bamberg, no limit on the number of pieces, max. 20 kg / piece
Guided tour of Rothenburg with the night watchman
Dinner in Rabenstein Castle
Cycle route description with maps (1 x per room)
7 day Service Hotline
Show more
Show less
| | | |
| --- | --- | --- |
| discount-icon discount-icon-baby | | |
| discount-icon discount-icon-lego | | |
| discount-icon discount-icon-football | | |
All prices are per person
Additional Services
Additional bookable services
| | |
| --- | --- |
| Additional fee single room | |
All prices are per person
Additional nights
Room

Breakfast

Price

Rothenburg

other places
All prices are per person
Rental Bikes
Rental Bikes

Rental Bike
89 €

E-Bike
199 €

Teenager's bike
45 €
Types of rental bikes
27-gear unisex bike, derailleur gears with freewheel (men's bikes from 1.75 m)
Electric bike / Pedelec with freewheel (minimum age 16 years)
Teenager's bike (26 inch)
Fittings
Pannier, handlebar bag, milometer, bike lock, pump, repair kit
Here you find further information and pictures of our rental bikes.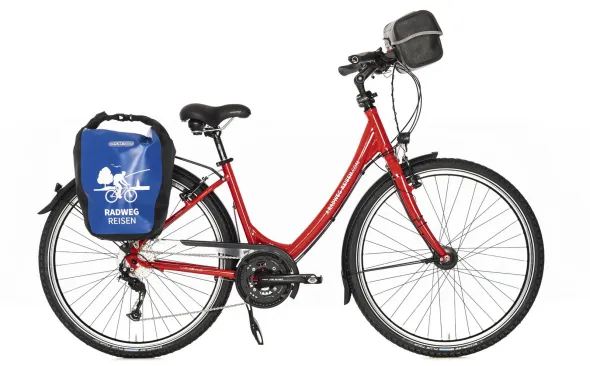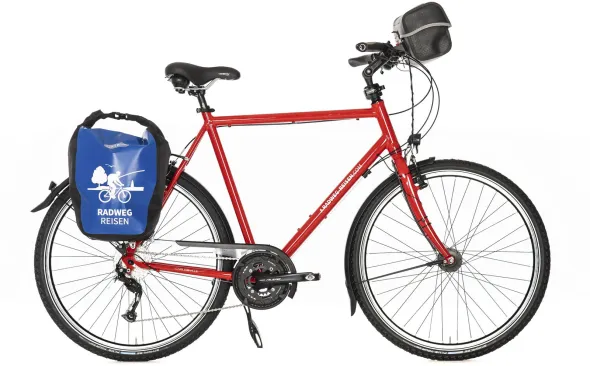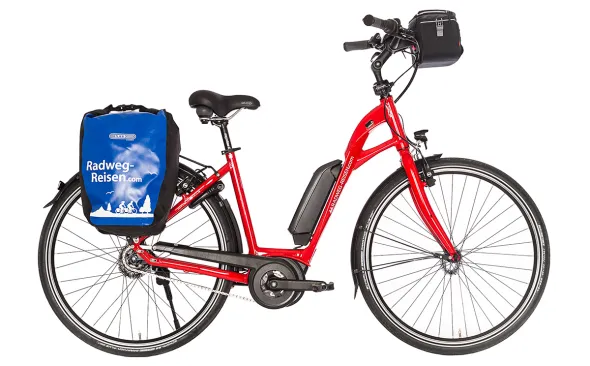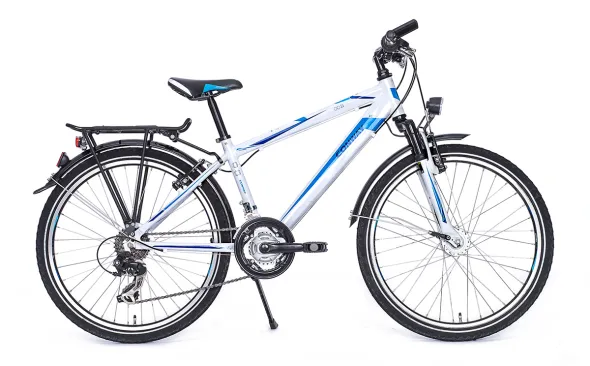 All prices are per person
Brief Information
Booking Code
BY-RB5
Start / Destination
Rothenburg ob der Tauber / Bamberg
Duration
6 days / 5 nights
Length
approx. 225 / 270 km
Daily routes ●●●○○
between 50 and 60 km, Ø 55 km
Altitude profile ●●●○○
Parking information
There is free parking at the train station (unattended) where you can park your car for the duration of your trip. However, since this car park is used by many commuters, it is often full.
Public parking garages, unlimited time, cost approx. 6 euros / day.
Free parking on public roads.
No reservation possible through Radweg-Reisen.
Returning to Rothenburg ob der Tauber
Travel by train (on your own initiative). Connections available every 1 to 2 hours, duration approx. 2 – 3 hours. Includes 1 – 2 changes of train.
Tour operated by
Radweg-Reisen
Mobility note
This holiday is suitable to only a limited extent for people with restricted mobility.
Please contact us if you have individual requirements.