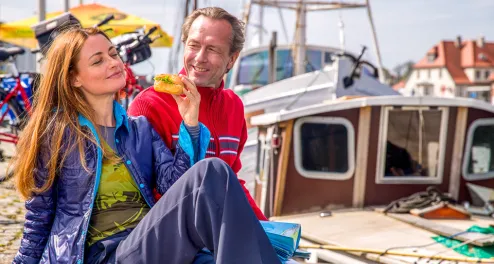 Cycle Tour in Holstein Switzerland
Baltic Sea coast and idyllic hinterland lakes
Lübeck – Heiligenhafen – Lübeck
Radweg-Reisen Tour
Lakes, meadows, rivers and forests
Daily routes ●●●○○
Altitude profile ●●●○○
This cycle tour in Holstein Switzerland leads you mostly along the coast from Lübeck to Heiligenhafen. You also explore the wonderful countryside further inland. The region here is surprisingly hilly, which is why it is often called Holstein Switzerland. Small forest areas and fields crisscrossed by Knicks (the name of the old hedges here) are very characteristic of the region, as are the many lakes, waterside meadows and rivers. You visit Eutin – Weimar of the North and the small town of Plön. A boat trip on Greater Plön Lake is a must. Enjoy the final part of your tour as you leave the inland countryside and feel the fresh breeze of the beautifully sandy beaches of Lübeck Bay.
Itinerary
Booking code
OS-LL6
Start / Destination
Lübeck
Duration
7 days / 6 nights
Length
approx. 260 / 270 km
Daily routes ●●●○○
between 40 and 60 km, Ø 55 km
Altitude profile ●●●○○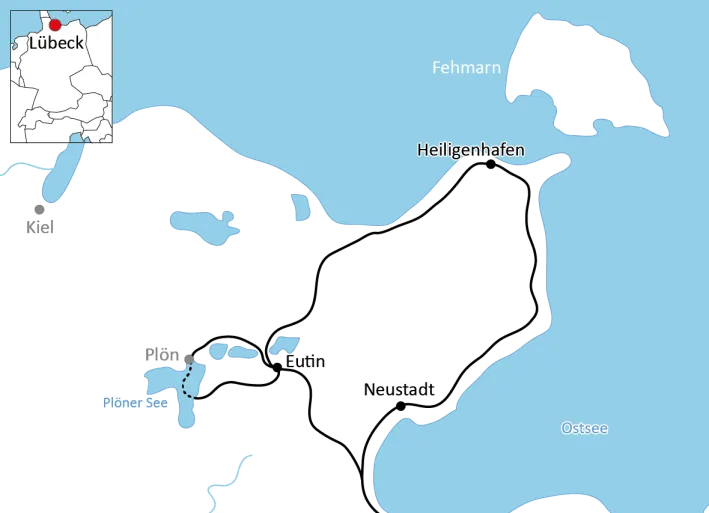 Day 1: Individual arrival in Lübeck
The old magnificent Hanseatic town was named a UNESCO World Heritage Site in 1987 and simply radiates charm. Most people associate Lübeck with the Holsten Gate, marzipan and Thomas Mann. But there is much more to see: the crooked brick houses, alleyways and courtyards, the town hall. And the fish rolls on the banks of the Trave at sunset taste particularly good.
Day 2: Lübeck – Neustadt in Holstein, approx. 45 km
Todays stage on the Baltic Sea Cycle Route offers splendid views of Lübeck and Neustädter bay. You not only pass the seaside resorts of Timmendorfer Strand and Scharbeutz but can also visit Germany's oldest lighthouse in Travemünde. The small harbour town of Holstein, where you stay the night, has ‒ in addition to its fjord-like harbour and pagoda granary ‒ a pretty historic quarter.
Day 3: Neustadt – Heiligenhafen, approx. 60 km
Today you cycle along Lübeck Bay to the coastal resort of Grömitz with its 400 m long pier. From here you get a wonderful view of the sandy beach which stretches some 8 km. Passing Grossenbrode, the spring board to the island of Fehmarn, you carry on to today's destination Heiligenhafen. The pretty old town and the remarkable salt storage are worth a walk.
Day 4: Heiligenhafen – Eutin, approx. 60 km
You leave the Baltic Coast and cycle into the heart of Holstein's Switzerland. Numerous lakes, gentle hills and extensive hardwood forests are the main features of this area. And in between you will find old country estates, windmills and historic towns. The cultural centre of the region is Eutin with its medieval castle. Classicist buildings and graceful timber-framed houses line the market place.
Day 5: Excursion to Plön, approx. 40 km + boat trip or approx. 50 km
You can take a trip to Plön, whose landmark is its impressive Renaissance castle. Around the town is a total of 16 lakes. You will end up cycling along the so-called Prince's Isle. The approximately 2 km long semi peninsular is only 30 m wide in parts. Taking the boat you set off to the climatic spa resort of Bosau (not included in price) to then have ample time to cycle back to your starting point.
Day 6: Eutin – Lübeck, approx. 55 km
Pedalling through this breath-taking countryside, you cycle back along the Baltic Coast. Enjoy the fine-sandy beaches again and the feel of the wind in your hair. In Lübeck, which was Queen of the Hanse for half a millennium, your tour comes to an end. Wander through Lübeck's narrow streets and soak up the atmosphere.
Day 7: Individual departure or extension of stay
Your bike tour along the Baltic Coast and through Holstein Switzerland ends after breakfast. We would be happy to extend your stay in Lübeck if you wish.
Show more
Show less
Dates / prices / services
| Child reduction on basic price | | |
| --- | --- | --- |
| discount-icon discount-icon-baby | | |
| discount-icon discount-icon-lego | | |
| discount-icon discount-icon-football | | |
Additional Services
Additional bookable services
| | |
| --- | --- |
| Additional fee single room | |
All prices are per person
Additional nights
Room

Breakfast

Price

Lübeck

other places
All prices are per person
Rental Bikes
Rental Bikes

27-Gear Rental Bike
99 €

E-Bike
239 €

Teenager's bike
49 €
Types of rental bikes
27-gear unisex bike, derailleur gears with freewheel (men's bikes from 1.80 m)
Electric bike / Pedelec with freewheel (minimum age 16 years)
Teenager's bike (26 inch)
Fittings
Pannier, handlebar bag, milometer, bike lock, pump, repair kit
Here you find further information and pictures of our rental bikes.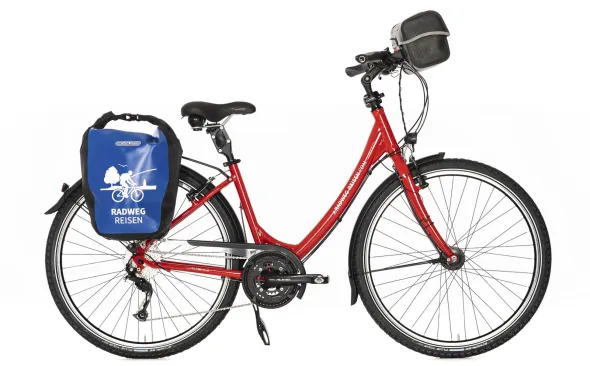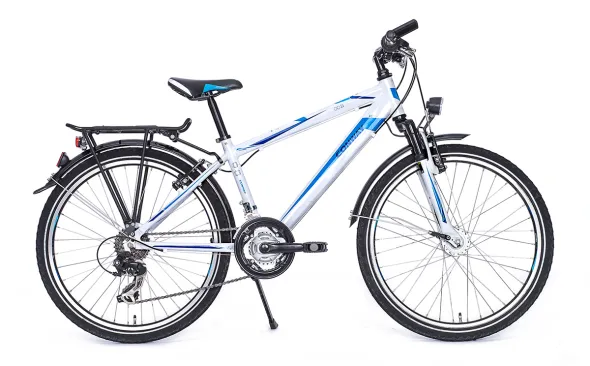 Brief Information
Booking code
OS-LL6
Start / Destination
Lübeck
Duration
7 days / 6 nights
Length
approx. 260 / 270 km
Daily routes ●●●○○
between 40 and 60 km, Ø 55 km
Altitude profile ●●●○○
Parking information
Puplic car parks in Lübeck, cost: approx. 10 € / day.
No reservation possible through Radweg-Reisen.
Tour operated by
Radweg-Reisen
Mobility note
This holiday is suitable to only a limited extent for people with restricted mobility.
Please contact us if you have individual requirements.