Travel report: Lake Constance cycle path with trip to the Rhine Falls
From our guest Dieter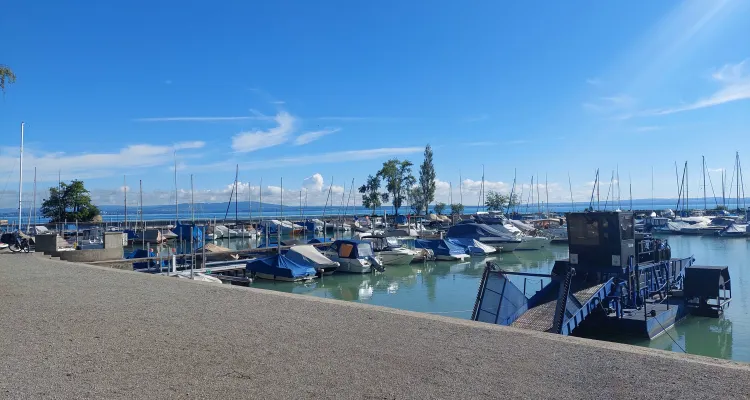 Dieter from North Rhine-Westphalia had been planning to get to know Lake Constance by bike for some time. In June 2022, he finally set off and, in addition to the classic Lake Constance route, cycled part of the High Rhine with the Rhine Falls near Schaffhausen and the medieval-looking Stein am Rhein.
Show more
Show less
On Sunday, 19.06.22, I arrived in Constance to cycle around Lake Constance on the following days. 
On Monday I started from the B&B Hotel with the destination: Schaffhausen. I cycled via Reichenau Island, which has very beautiful spots to look at, to the pier. The boat not only took me to the landing stage in Gaienhofen. The bikes were neatly parked on this trip.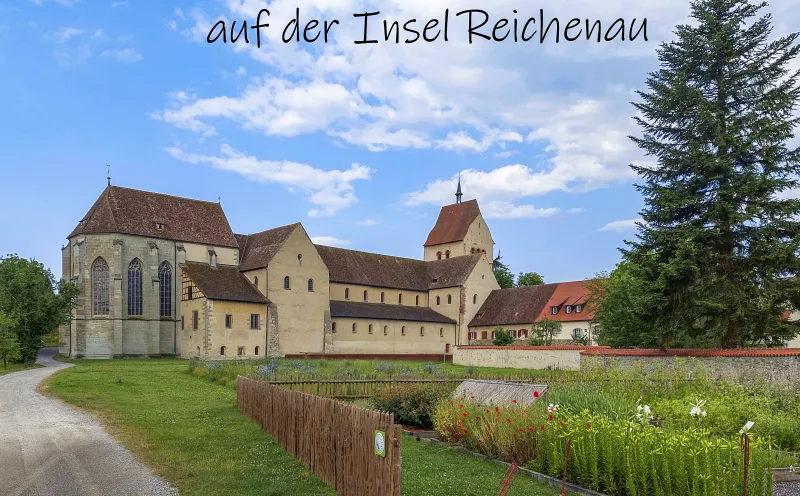 From there we went via Stein am Rhein to Schaffhausen on the right side of the Rhine. This was a bit exhausting, as it was very hilly. But the sight of the Rhine Falls made up for it. 
The next day I returned to Constance from Stein am Rhein on the left side of the Rhine. 
The third stage took me past the island of Mainau to the landing stage in Wallhausen, where I crossed over to Überlingen.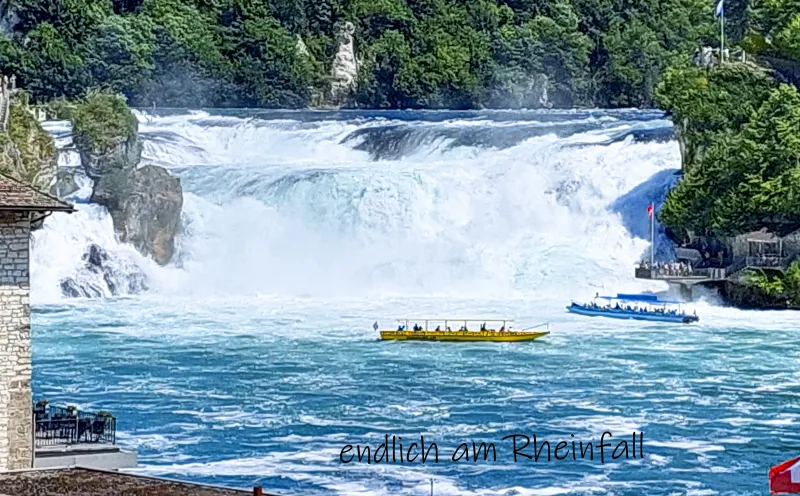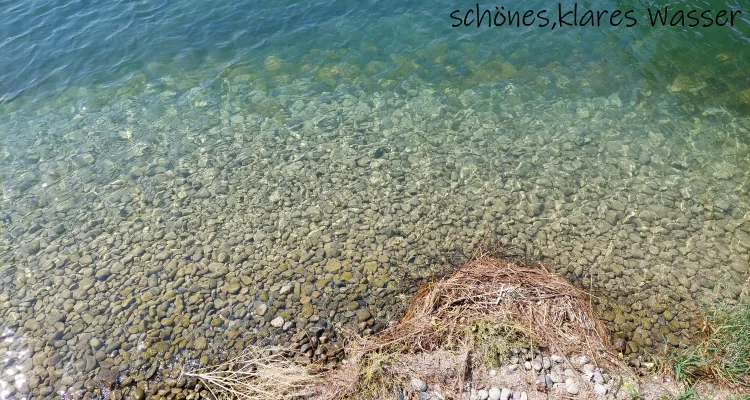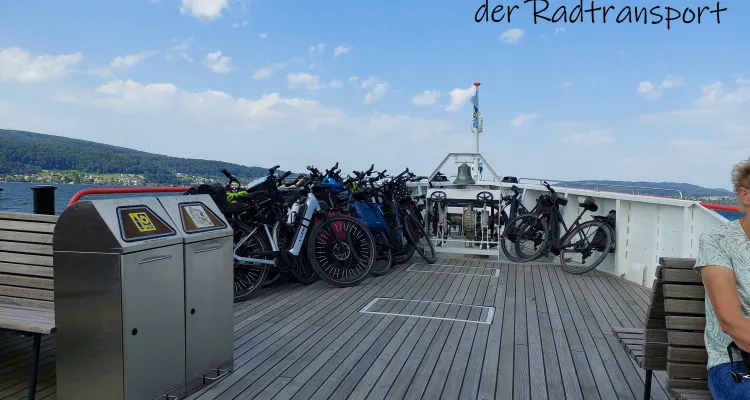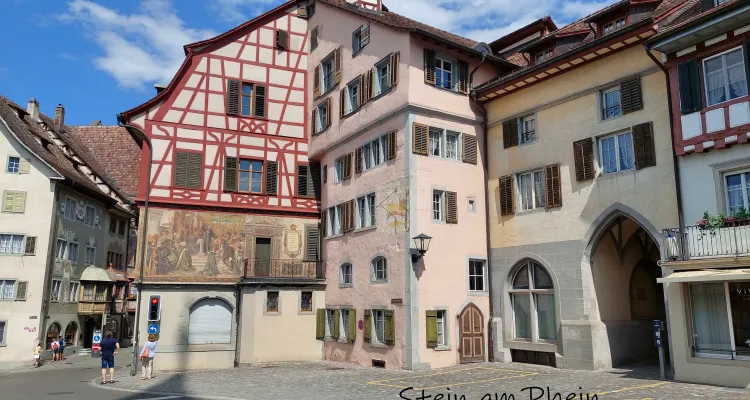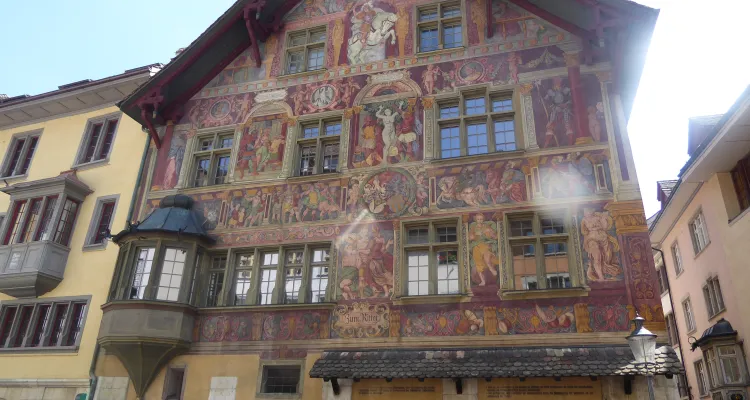 From there I still had about 35 kilometres to my overnight stay in Friedrichshafen. Unfortunately, it rained like from barrels the whole way and so I couldn't take a look at anything, such as the pile dwellings and the small town of Meersburg. You can't always be lucky and be allowed to take part in this one too. 
The next day the weather was beautiful again and we went all the way to Lindau. It was very crowded and you almost couldn't find a place to drink or eat.
The penultimate tour went from Lindau via Bregenz to Steinach in Switzerland. 
The last tour took me back to Constance.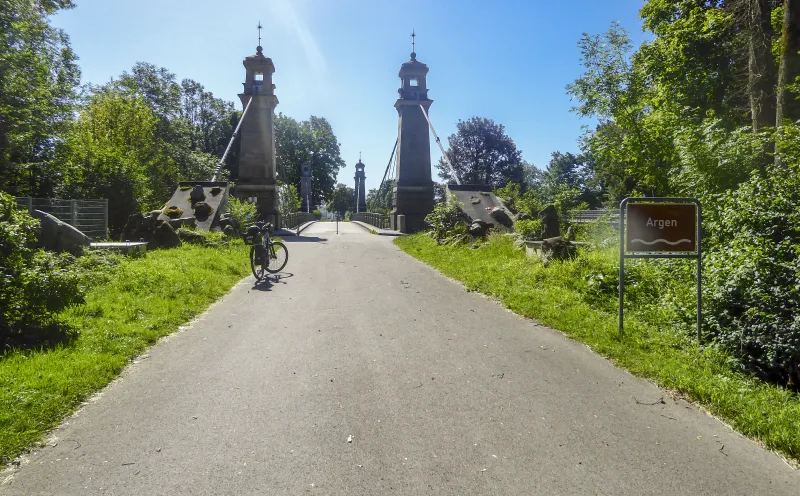 This trip around Lake Constance was worth it for me, because I drove through beautiful areas and small towns that I would never have seen by car. Since I was driving all by myself, I could drive as I wanted and stop where I wanted. I always wanted to do this trip and now at the age of 70 I have realised it.
Very nice accommodation was booked in advance by Radweg-Reisen and the GPS data for the individual tours was accurate and always took me to the destinations.
Let's see where it goes next time.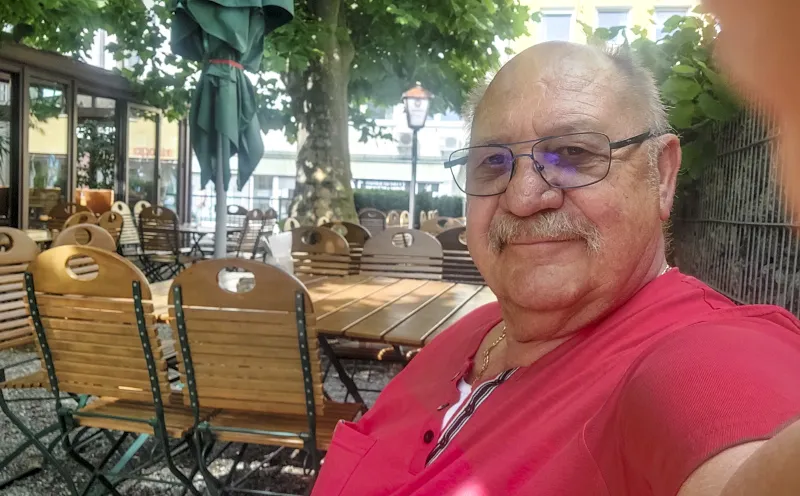 ---