By Bike and Boat in Scotland
Highlands and Inner Hebrides on the Flying Dutchman
Oban – Jura Island – Salen – Oban
McCaig's Tower, the Strait of Corryvreckan, Calgary Bay, moorscape and green hills
Daily routes ●●●○○
Altitude profile ●●●○○
Bike & Boat: Flying Dutchman
Oban, on the north-west coast of Scotland, is the gate to the Hebrides and to the Highlands. Thanks to its location, Oban is a perfect starting point for your holiday by bike & boat in Scotland. The countryside is incredibly varied: intense colour, wild, rugged nature and a diversity of species. Enjoy time spent in the rugged hills of the Highlands and in the moorland countryside. Cycle along the rocky coast, passing by white beaches, On your cycle tours of the Jura and Mull islands, you pedal along quiet roads and get to see deer and the shaggy Highland cattle. On the crossings on the Flying Dutchman, keep a look out for dolphins and seals. And also don't forget to try some of Scotland's well-known whisky. The unique taste together with some Scottish folk music in a local pub will leave an indelible impression.
Itinerary
Booking code
UK-SOSOO-08G
Start / Destination
Oban
Duration
8 days / 7 nights
Length
approx. 235 km
Daily routes ●●●○○
between 25 and 60 km, Ø 40 km
Altitude profile ●●●○○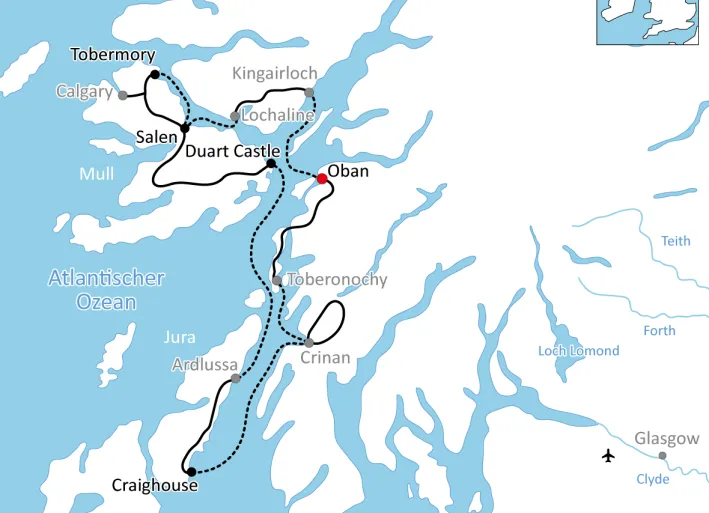 The two-masted sailer Flying Dutchman
The two-master top-sailing schooner is an ocean-going sailing ship, thanks to its extensive safety and navigational technology. The fact that you can sail between the islands is thanks to a special characteristic of this schooner. There are 10 fitted double cabins on board. The front saloon serves as a comfortable dining room and lounge.
Active help with sailing is very welcome!
Show more
Show less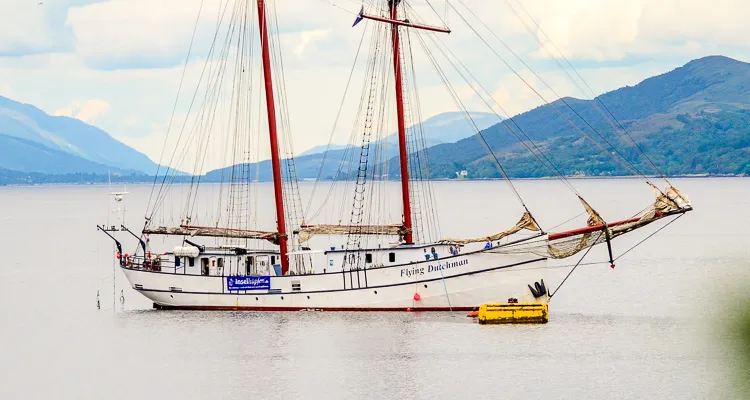 Day 1: Individual arrival in Oban
The cabins of the Flying Dutchman are ready for you from 17.00 and your holiday by bike & boat in Scotland can begin. If you arrive earlier, you can deposit your luggage on board and use any remaining time to explore Oban. The former fishing village has developed into a place with quite a town character. Stroll to McCaig's Tower, above the town, a copy of Rome's Colosseum, which was never completed, or visit Oban Distillery, which has been producing whisky since 1794. On board, you meet the crew over an evening meal.
Day 2: Oban – Toberonochy, ca. 35 km, Toberonochy – Crinan (boat)
Today you set off on a cycle ride through the hilly Scottish countryside. Passing a small highland lake, you cycle back to the sea. Via a remote peninsula you get to a ferry, which takes you over the slate island of Luing. Slate mining played an important role on this island for a long time. Today roughly 200 people live from fishing lobster and keeping cattle. Your boat waits for you in Toberonochy. It takes you to a lonely little bay to spend the night.
Day 3: Crinan – Loch Caolisport, approx. 35 km, Loch Caolisport – Craighouse, Jura Island (boat)
After a night spent at sea, the Flying Dutchman takes you to Crinan, a typical Scottish small town, on a canal of the same name. Now it's time to hop on to your bike. The route first takes you along Crinan Canal to Lochgilphead. From there you cycle south through wonderfully unspoiled countryside. In Ormsary, at Loch Caolisport, which cuts deep into the ground, your ship awaits. Locals use the loch as a place to swim on hot days. Enjoy the crossing to Craighouse on Jura Island. Feel the salty air of the sea blow in your face.
Day 4: Jura Island: Graighouse – Ardlussa, approx. 30 km, Ardlussa – Island of Mull (boat)
Whisky has been produced in Craighouse since 1810. Make sure you don't miss going on a guided tour of this well-known Jura distillery. Afterwards enjoy the peace and quiet of your cycle ride over the island. You might encounter a couple of deer here that live on the island. Passing the highest hills on the island, the Paps of Jura, you cycle to Ardlussa. Here, your boat waits to take on the next crossing, where you'll pass the Strait of Corryvreckan. Refreshed, you arrive on the Island of Mull.
Day 5: Island of Mull: Duat Castle – Salen, approx. 60 km, Salen – Tobermory (boat)
From Duart Castle, today's route by bike & boat in Scotland has many breath-taking impressions for you. You cycle through hilly countryside. Behind each turn in the road, is another wonderful view.  You'll also see many sheep and cows, grazing contentedly on the lush green grass of the fields. Along the coast road, you cycle to Salen. This is where your boat is waiting to take you to Tobermory. Visit an original Scottish pub and enjoy the colourfully painted houses in this small town.
Day 6: Island of Mull: Tobermory – Salen, approx. 50 km
Around the north part of the island of Mull you can expect to encounter quite a few metres of altitude. Look forward to a break in a pleasant tearoom. Afterwards, Calgary Bay tempts you to visit, with its bright white beach and crystal clear water. Back in the saddle, you cycle on to a wonderful high valley. Just before Salen, you are rewarded with magnificent views of the coast. You spend the evening with a meal on board, in a relaxed atmosphere together with the crew.
Day 7: Salen – Lochaline (boat), Lochaline – Kingairloch, approx. 25 km, Kingairloch – Oban (boat)
A short crossing of the Sound of Mull starts your day on your holiday by bike & boat in Scotland. Once you have arrived in the small village of Lochaline, which has just 200 inhabitants, look forward to a varied cycle ride. The first incline is under your belt, now you cycle along an almost car-free road along the barren Highland. A wild mountain stream, moorscape and green hills accompany you on your route back to the sea. Once you have arrived in Kingairloch, you go back on board and the Flying Dutchman takes you back to Oban.
Day 8: Individual departure
After breakfast your inspiring tour by bike & boat in Scotland comes to an end and it's time for each individual departure home.
Show more
Show less
Dates / prices / services
Not included: 
Drinks on board; flat rate for beverages: 55 GBP, approx. 60 EUR
Entry fees
Tips
Meals ashore
The minimum number of 14 participants must be reached 4 weeks prior to departure.
Changes are possible on a ship journey due to the weather, water level or technical conditions. We reserve the right to make changes.
Show more
Show less
| Child reduction on basic price | | |
| --- | --- | --- |
| discount-icon discount-icon-football | | |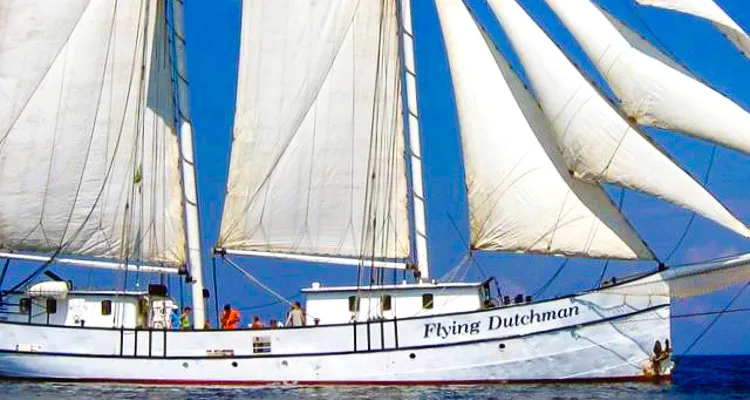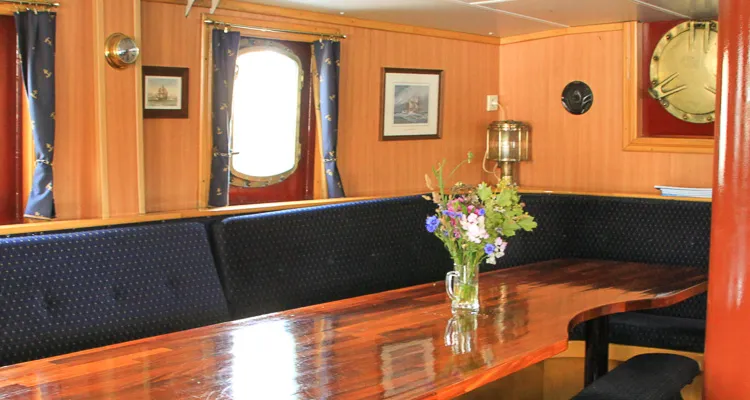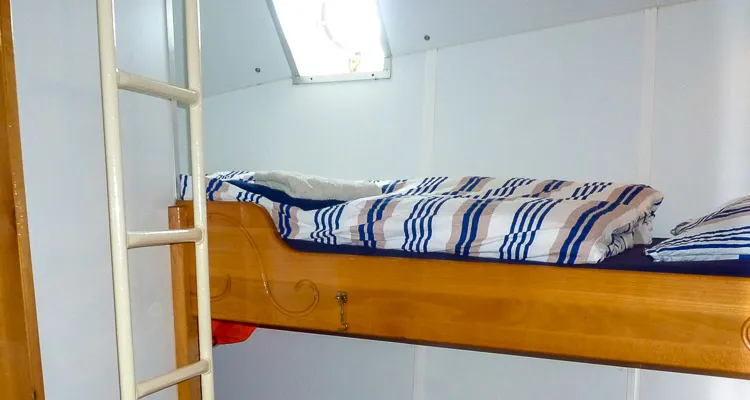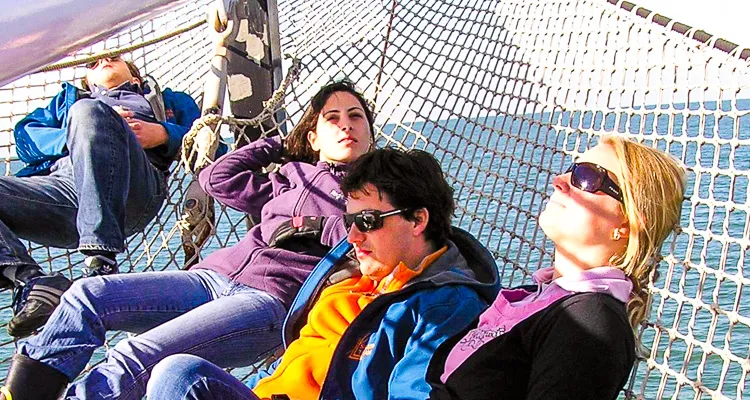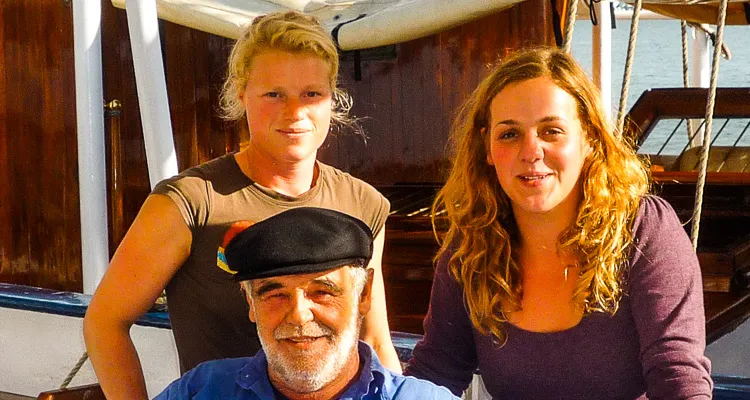 Additional Services
Additional bookable services
| | |
| --- | --- |
| Surcharge for single use of double cabin | |
| Transfer Oban - Edinburgh excl. bike, Oban – Edinburgh | |
| Transfer Edinburgh - Oban excl. bike, Edinburgh – Oban | |
All prices are per person
Rental Bikes
Rental Bikes

Rental Bike
80 €

E-Bike
180 €
Brief Information
Booking code
UK-SOSOO-08G
Start / Destination
Oban
Duration
8 days / 7 nights
Length
approx. 235 km
Daily routes ●●●○○
between 25 and 60 km, Ø 40 km
Altitude profile ●●●○○
Transfers from / to the airport
Arrival: Group transfer from Edinburgh airport to Oban (departure: 6:00 p.m. on the day of embarkation)
Departure: Group transfer from Oban to Edinburgh airport (departure: 7:00 a.m. on the day of disembarkation) - services flights from 12:00 (noon)
Please include this option in your original booking.
Note
Helmets are mandatory on this tour.
Please note that no private e-bikes are allowed on board.
Minimum number of participants
The minimum number of 14 participants must be reached 4 weeks prior to the arrival date.
Changes to boat trips due to weather, water levels or technical conditions are possible; we reserve the right to make changes.
Tour operated by
Local cooperation partner
Mobility note
This holiday is suitable to only a limited extent for people with restricted mobility.
Please contact us if you have individual requirements.